A few weeks after Team USA's victory at the President's Cup—Billy Horschel's first international team event as a professional—I sat down with the seven-time PGA Tour winner to talk about significant courses that he's played—or hopes to someday—as well as other aspects of life as a professional golfer.
If you thought, for example, that TPC Louisiana would be the course that Horschel thinks of most fondly, given that the Pete Dye-designed layout played host to the 35-year-old's first PGA Tour victory in 2013, you'd be wrong. You also might be surprised to learn what he and has caddie talk about most frequently on the golf course. Here's a hint: It isn't golf.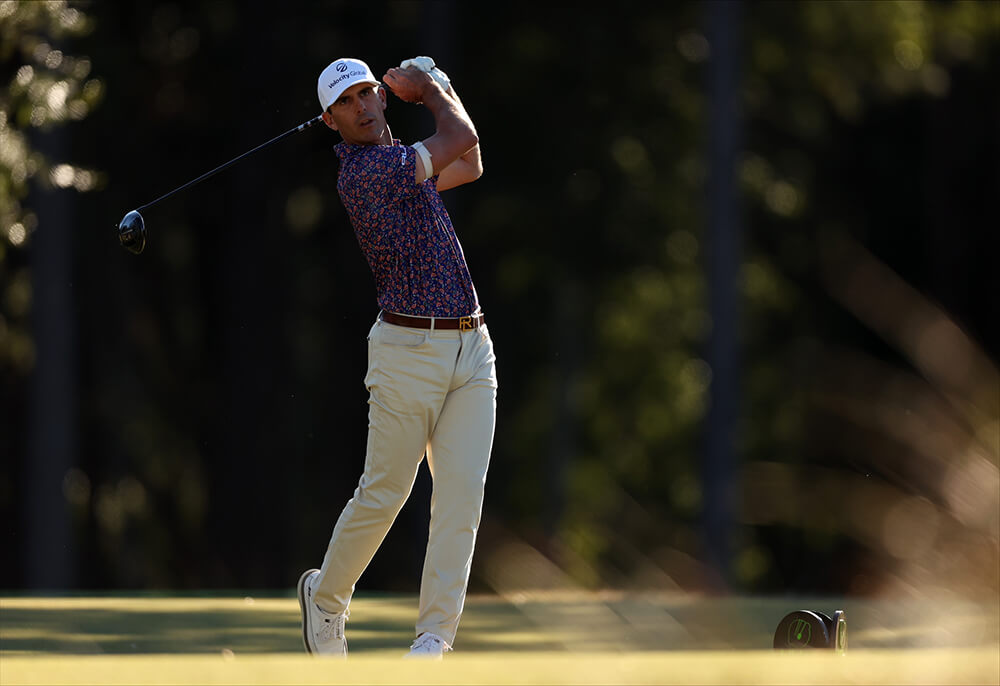 If you could only play one golf course for the rest of your life, which one would you play?
When I played Pine Valley for the first time, about eight years ago, I absolutely fell in love with the golf course. It just fits with what I would love to play for the rest of my life. It's the natural aspect of it. The course lives up to its reputation for being difficult. It's a challenging golf course, and the walk is equally as challenging. When you walk between tee boxes and fairway, you're walking through a lot of really soft, sandy soil, so it's quite a walk.
Is there a course atop your bucket list that you can't wait to play?
There are probably two courses that come to mind right now. One is the Crans-sur-Sierre Golf Club in Switzerland. The course itself isn't anything all that special, but the area around it; it's like you're playing above the clouds, which is pretty neat. The other course is Valderrama in Spain—I've watched that course so many years on TV and I remember the Ryder Cup being there, the WGC events being there, and seeing so many shots that Tiger hit there. Those two courses are prevalent in my mind right now.
Which course produced the sweetest moment for you during your professional career thus far?
I've been fortunate to have quite a few special moments, but the one that really means a lot to me is my win last season at Muirfield Village. It was the first time that my family has been at a tournament that I've won. So to have my wife and kids run out on the green—it's something I've wanted to accomplish in my career. I now have that memory for the rest of my life, so it holds a special place in my heart.
What's the hardest golf course that you've ever played?
The Ocean Course at Kiawah Island is one heck of a challenge, especially on a day where it's blowing 15 to 20, maybe 25 miles per hour, which is how we had it for a couple of those days during the 2021 PGA Championship. A lot of the greens are built up, and trying to control your ball flight and keep it down, but also have enough height on your shots to let the ball land softly so it doesn't bound over the green… it's a very challenging golf course.
Which course do you play most often?
When I'm home, I don't play a lot of golf. I practice a ton, but I don't really go out on the golf course a lot. With me living in Ponte Vedra Beach and practicing at TPC Sawgrass, you would think I would play the Stadium Course a lot, but I actually don't. Outside of The Players, I maybe play it seven to 10 times a year. The course that I probably play the most is another course in the area called Pablo Creek Club. I play there 15 to 20 times with buddies who are members. I don't see a lot of my friends throughout the year—I'm doing my stuff and they're doing their things—so it's just easier for us to get together on the golf course to play.
Where did you play your first-ever round of golf?
The first course I ever played was called Summit View Golf Club. It was a little 18-hole executive course in Grant, Fla. It's no longer there, but it was a really neat course to play. It had a couple of par fours, but mostly par threes. I played that course quite a bit growing up before moving over to a couple other courses in the area—one was Habitat Golf Course and the other was called Majors Golf Club.
When you're on the course with your caddie, if you're not talking about golf, what topic comes up in conversation most often?
He's English, so we end up talking a lot about English football. He's a big Arsenal supporter. I'm a big West Ham United supporter. So we're talking about our clubs, other clubs, and if it's the transfer window—the summer transfer window or the January transfer window—we're talking about some of the possible transfers and signings. That's the number one subject; we talk about that all the time.
If golf had a walk-up song, like baseball does for batters approaching the plate, what song would you choose for yourself?
I love Simple Man by Lynyrd Skynyrd. I've always loved that song, it just speaks to me. But I wouldn't put that out there as my walk up song. I'm a big Outkast fan, so I would probably go with So Fresh, So Clean. It's always been one of my favorite songs by them.
Is there a specific country or a region of the world where you haven't played golf that you most want to visit?
I'd probably go down to the Sandbelt in Melbourne. The courses there that I've seen on TV—like Royal Melbourne and Kingston Heath—they offer a style of golf that is unique and something that we don't get to play here in the U.S. very often. As much as I love the courses here in America, I think playing courses over in the UK or playing courses in Australia gives you a greater variety of golf shots you can hit, and you need to use your imagination a little more often.
If you could play a round of golf with any player from the past, who would it be?
Sam Snead. I was fortunate to meet him when I was probably 10 or 11 years old. He used to winter down in Fort Pierce and I played a junior event at the course that he was at, Panther Woods. He was on the range hitting balls after the round and my dad convinced me to go talk to him. He was gracious to talk with me for five or 10 minutes. I've always been a big Sam Snead fan. He had such a beautiful swing and he was so athletic. I would have loved to be able to see him play up close.