Over the past two decades, Bandon Dunes Golf Resort has built quite a base of loyalists—some of whom return for a buddies' trip every single year. But the ever-growing golf destination on the Oregon coast also continues to expand its fanbase with first-timers eager for a remote escape and a taste of authentic links golf in the U.S.
I recently made the Bandon pilgrimage for the first time, a trip long overdue. While I knew a lot about Bandon Dunes going in, it was still an eye-opening experience. As a newbie, I don't know that there's anything that quite prepares you for your first visit to a property that now has six distinct courses, 103 holes of golf, a 100,000-square-foot putting course, a 30-acre practice center, six restaurants, and 186 rooms at five different secluded lodging options—all spread across more than three miles of sweeping, unspoiled shoreline. It's a slice of golf heaven.
As I sought the advice of veteran Bandonistas during my journey—asking what they would tell a first-timer—it occurred to me to seek the counsel of perhaps the most knowledgeable and experienced folks of all: those who helped make Bandon Dunes what it is.
"All too often, newbies try to squeeze too much in," says architect David McLay Kidd, who designed the original Bandon Dunes course back in 1999. "They want to go 36–36–36. I don't know about you, but two days of 36 (holes) and I'm aching. Take a pause, breathe in, enjoy the view. You're there to hang with friends. That stuff is just as important as ticking every box."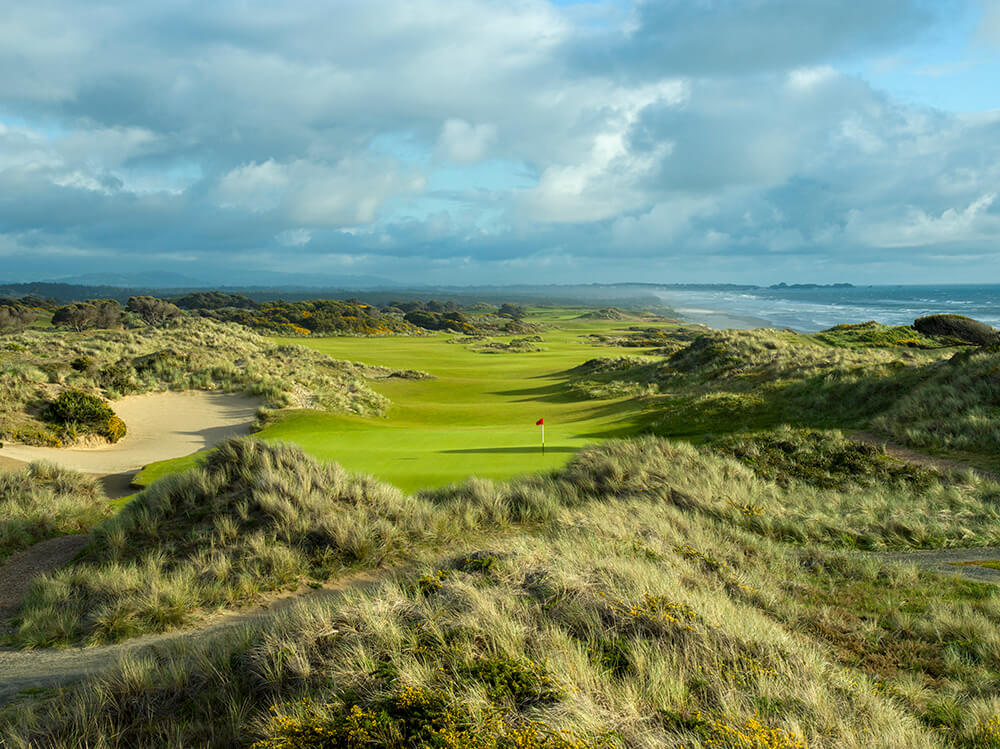 It's unavoidable to want to fit as much golf in as possible during your first Bandon experience, but pacing yourself is great advice. Stretch out your trip, if possible, and don't underestimate the taxing nature of walking multiple rounds in multiple days, even for active types.
I heeded the advice of several pairs of comfortable shoes and regular sock changes and was still nursing toe blisters early on. If you're like me, you'll quickly learn the virtues of moleskin to protect your feet; ask for it in the pro shops, if needed.
Walking and weather are two of the major prep points for a Bandon first-timer. But the golf itself is quite different than what most golfers in the U.S. are accustomed to. It's why architect Bill Coore suggests Bandon debutants kick off their trip with a round at the 13-hole, par-three Preserve course; and it's not because it's among the three layouts that he designed in tandem with Ben Crenshaw.
"I say it because you're going to be playing on fescue turf and most people in America aren't used to that. It's such tight turf," says Coore, who also helped design Bandon Trails and the resort's newest 18-hole course, Sheep Ranch. "One of the worst things you can do is think you can bring your lob wedge or your 60-degree wedge out and play little pitch shots and flop type shots off this tight turf. It doesn't work. Play the Preserve first; learn to putt on these greens. More importantly, learn to play from off the greens. You can often just putt with great ease from off the greens. You'll probably quickly learn you can leave those really lofted wedges at home or in the room."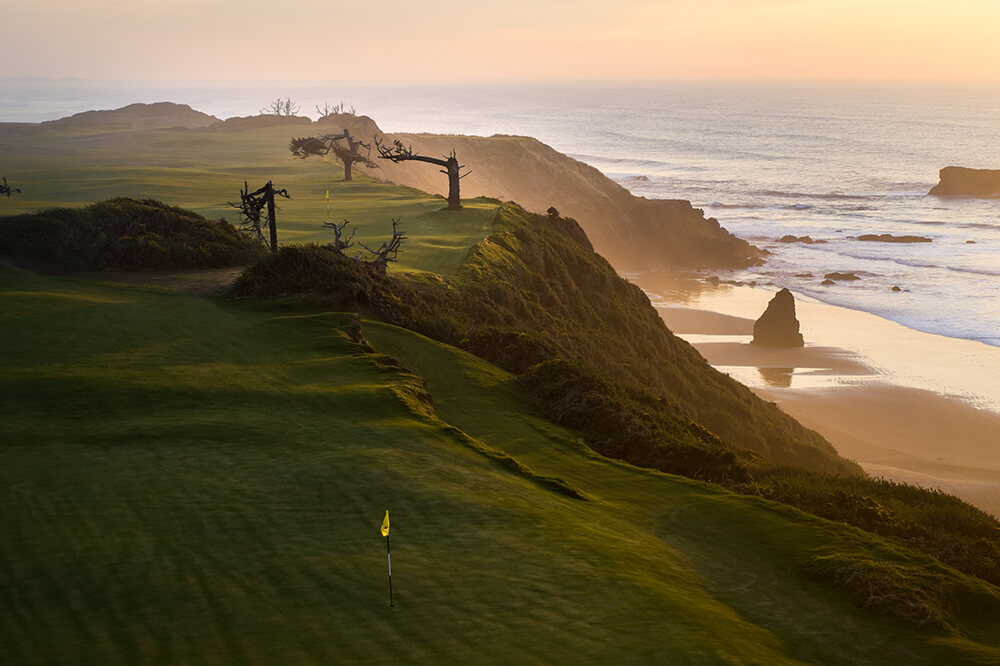 As for the question of wind and when, the answer is basically year-round on both counts, and McLay Kidd notes the "shoulder seasons" of March or November can be among the best times to go.
"You're not in the winter or summer. It's a little quieter, the wind is down a little bit, and the weather is still beautiful," he notes. "I took a group of buddies there in mid-February and it was 65 degrees and we played in shorts and t-shirts."
McLay Kidd also offered up one other key tip for a newcomer: scheduling play at the Preserve or Shorty's (the nine-hole practice course he designed) early in the day at least once or twice. The Scotsman's logic? Sometimes the most fun is had at night on a buddies' trip.
"If you have the first tee time out the next day, that can be brutal," he says. "We'll have dinner at 8 p.m. because we can eat wherever we want. We can go to the Bunker Bar until midnight and first thing in the morning when we get up, we're going to go to the Preserve and play. We tee it up at 8 or 9, get out in the fresh air, play for an hour and a half, shake off the drinking from the night before, and then you go to breakfast, which is really brunch at this point.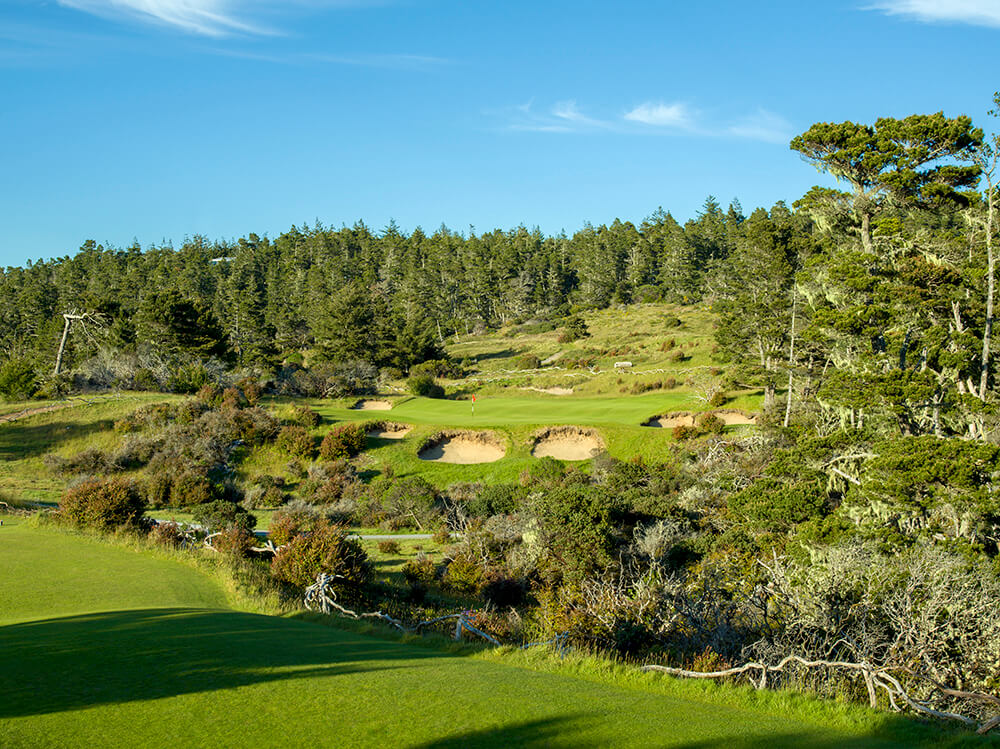 "Then we can get a late tee time, say 11 o'clock, at any course we want at that point. We can play all 18 and then we can go for a little sleep or hang out and play some cards, and then go for dinner. That's much better strategy than—up at 5 a.m., on the tee at 7, eat a fast lunch, and then play a second round. You do that for more than one day and you're sick of it."
I've already started incorporating these tips in planning for my Bandon return, balancing 36-hole (and more) days with a more measured approach. And when it comes to a return, it's a question of when and not if.
Having finally made my maiden Bandon trip, my last bit of advice for the first-timer is to experience all the courses with an open mind. I had the unique opportunity of seeing all the courses at once, with no biases from past trips. The most fun I had was on a course, Old Macdonald, that some even suggested to skip. But all of the courses have their own special appeal.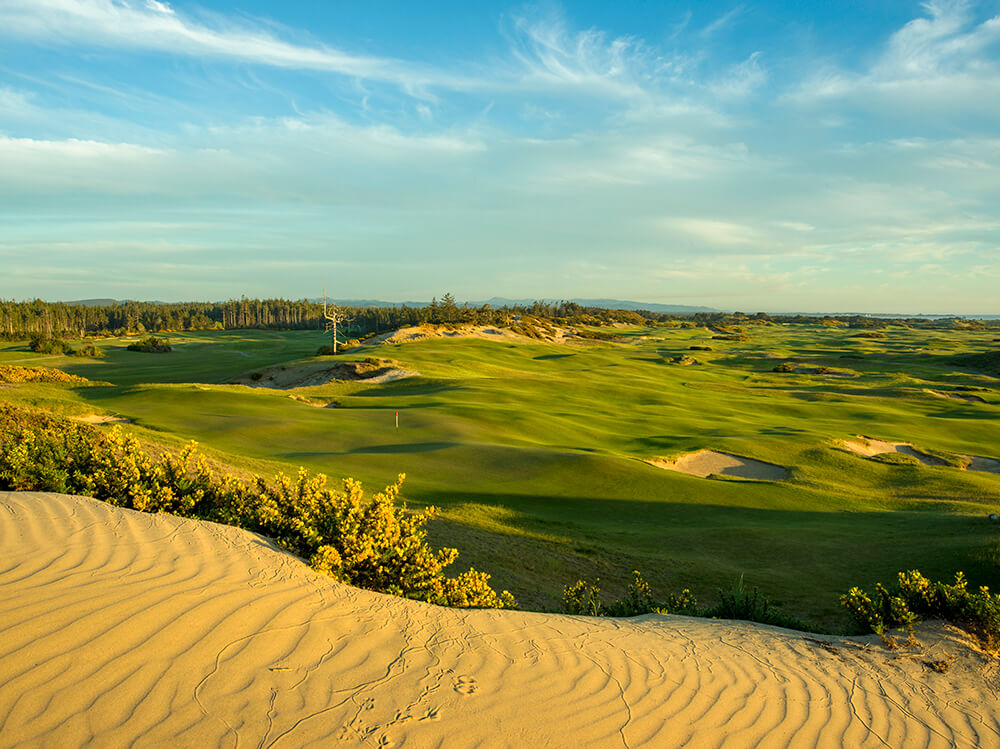 So, judge for yourself. The beauty of Bandon Dunes is that there comes a point on every single course where you wonder, "Is this the best one here?"