Ranking the states for the quality of their golf is a subjective business, though it's clear some are better than others. Florida, Michigan, New York, Hawaii, Arizona, South Carolina, Wisconsin, and even Ohio all get high marks, and another ever-present in the conversation is California whose course count almost reaches 1,000, and which boasts an impressive number of layouts considered among the very best in America, if not the world. A great many are private, but there are plenty of exceptional public courses where you and your cash will always be welcome.
Here are five California cities all possessing bucket-list, near bucket list, or just plain interesting courses that'll make for a pleasant day.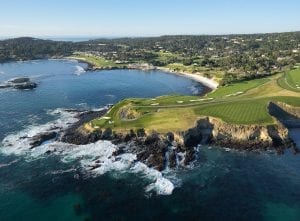 San Francisco
Six and a half miles southwest from downtown San Francisco is 2020 PGA Championship venue TPC Harding Park, where a $24 million renovation spearheaded by prominent San Francisco lawyer and former USGA president Sandy Tatum, led by Chris Gray of the PGA Tour's course design unit, and completed in the summer of 2003, revived Sam Whiting and Willie Watson's disfigured original.
Eight miles south is the Pacifica municipal Sharp Park, an Alister MacKenzie design opened in 1932 and badly in need of a renovation of its own. Despite opposition from environmental groups, the work is likely to happen, but even now you can still see the bones of MacKenzie's layout.
Pasatiempo in Santa Cruz is another MacKenzie masterpiece and opened in 1929. Full of magnificent bunkers and amazing green complexes, the course tips out at 6,500 yards but demands all the golf you have.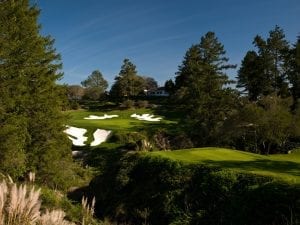 One more Mackenzie creation in the region that you can play is located 75 miles north of San Francisco in the town of Monte Rio. Covering 70 wooded acres, Northwood has nine holes lined with towering redwoods.
Monterey Peninsula
Besides the very private Cypress Point and Monterey Peninsula Country Club, there's a lot of incredible public golf on the Peninsula, two hours south of San Francisco.
Top of the public pile is obviously five-time California U.S. Open venue Pebble Beach Golf Links, which opened in 1919 and was designed by Jack Neville and Douglas Grant. Changes have subsequently been made by Herbert Fowler, MacKenzie, Robert Hunter, Chandler Egan, Roger Lapham, Arnold Palmer, and Jack Nicklaus, though Neville and Grant still get the design credit. The club also updated its short course, tapping Tiger Woods to design a new nine-hole par-3 called The Hay.
Elsewhere on the Peninsula, you can find games at the Robert Trent Jones-designed Spyglass Hill and the Links at Spanish Bay where Robert Trent Jones Jr. collaborated with Tatum and Tom Watson. Both courses are part of Pebble Beach Resorts.
Jones Jr. also designed Poppy Hills which opened in 1986. He then carried out an extensive and highly regarded renovation in 2013/14. The always enjoyable, and very affordable Pacific Grove also fits the bill.
Fifteen miles northeast of Pebble Beach in Seaside are the Bayonet and Black Horse courses which opened in 1954 and '64 respectively but which Gene Bates updated in 2008.
Los Angeles
The City of Angels is far better-known for its private golf (Riviera, Bel-Air, Los Angeles Country Club, Lakeside, Hillcrest, Wilshire, etc.), than public, but there are a few courses definitely worth checking out—Gil Hanse's (along with Jim Wagner and Geoff Shackelford) Rustic Canyon in Moorpark, 45 miles north of downtown; the delightful William F. Bell-designed/Hanse-renovated Soule Park in Ojai about 30 miles further to the northwest; and Lee Schmidt and Brian Curley's Oak Quarry in Riverside, 50 miles east of Los Angeles.
Don't reject the Harding and Wilson municipals in Griffith Park, 10 miles north of downtown. They may be old (90+ years) and a little scruffy round the edges, but both were laid out by George Thomas, so you know there's something worth seeing. And William F. Bell's Sandpiper is worth the 100-mile drive northwest to Santa Barbara.
San Diego
Tom Fazio's course at The Grand, part of the exquisite Fairmont Grand Del Mar, has a number of excellent holes especially those that border Los Peñasquitos Canyon.
Damien Pascuzzo, Steve Pate, and Jeff Brauer's 2011 renovation of Dick Wilson and Joe Lee's Champions Course at La Costa revived this flagging former PGA Tour stop with better drainage, bolder bunkering, and resurfaced greens. And the upgrades will soon continue when Hanse arrives to revamp the renovation ahead of the 2024 NCAA Men's and Women's Golf Championships.
Nearby Aviara, designed by Arnold Palmer and part of the Park Hyatt Aviara resort, is a touch ornamental for some but a California favorite of many. And then, of course, there are the North and South courses at Torrey Pines. William F. Bell's South Course was given the Rees Jones treatment ahead of the 2008 U.S. Open, while the North Course reopened in November 2016 after Tom Weiskopf's highly acclaimed redesign.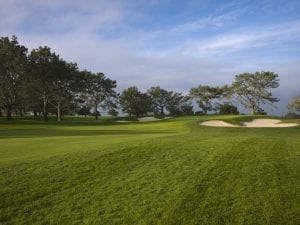 Palm Springs
Probably the best-known course in the Coachella Valley is Pete Dye's Stadium Course at PGA West. Lambasted for being too nasty when it first hosted the Bob Hope Classic in 1987, the course has been softened somewhat, and now, with today's equipment, is a stern but not excessive test for the pros.
John Fought (Players) and Clive Clark (Celebrity) built two extraordinary courses at Indian Wells Golf Resort, and Nick Faldo designed one of his best at Marriott Shadow Ridge in Palm Desert. Another Palm Desert course you really should make time for is Dr. Michael Hurdzan and Dana Fry's Firecliff Course at Desert Willow. Owned by the City and opened in 1997, Hurdzan is especially proud of this one as it not only appears high on virtually every Coachella Valley course ranking, it also achieved his ambitious environmental goals by creating biodiversity on a somewhat barren site.
Roughly equidistant from Palm Springs (to the north) and San Diego (southwest) is Rams Hill, a visually dramatic desert course set on the edge of the Anza-Borrego State Park. In 1983, Ted Robinson laid out 27 fairly lackluster holes which Tom Fazio and young associate Tim Jackson totally rebuilt in 2005 when the name was changed to Montesoro. The 2008 housing crash caused its closure, but new owners came on board in 2014, invested heavily, negotiated new water rights, and brought Jackson back to revive the course which reverted to its original name.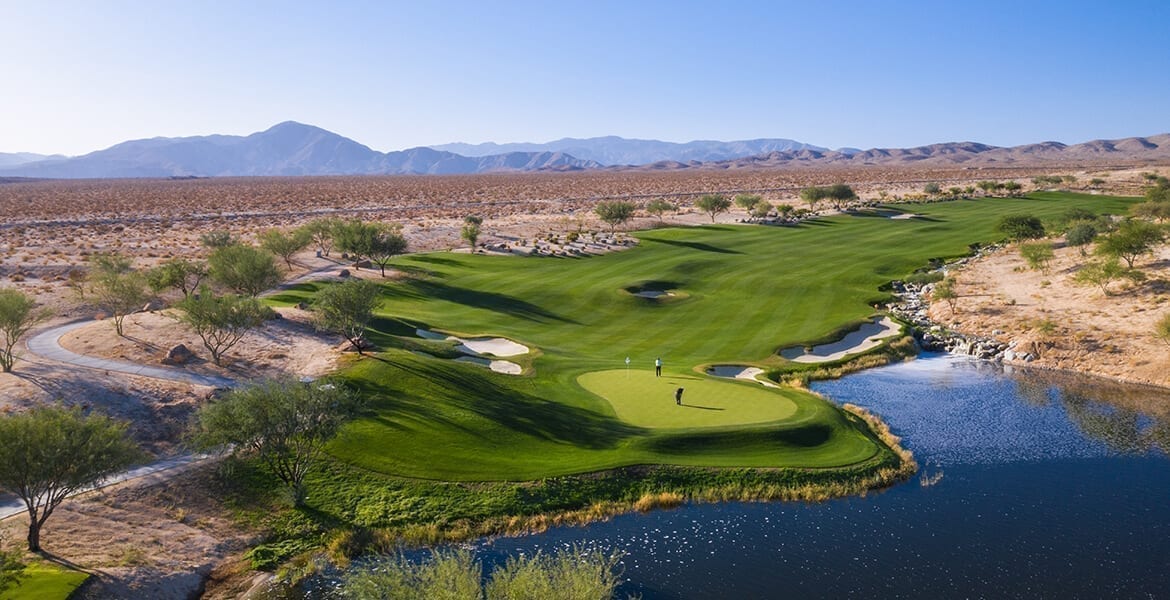 _________________
What great public courses in California did we miss? Let us know in the comments below!