LINKS Magazine/Casa De Campo Tournament FAQs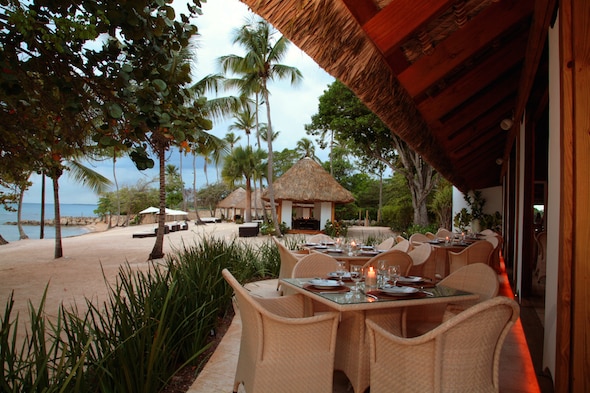 DO I NEED A PASSPORT?
Yes – Passports must be valid through April 16, 2019.
There is a $10 (cash only) per person arrival fee collected at the airport.
WHAT AIRPORTS SERVICE CASA DE CAMPO? (Airport transfers are included)
La Romana
Santo Domingo
Punta Cana
SINCE THIS TRIP IS ALL-INCLUSIVE, WILL THERE BE ANY OTHER EXPENSES OTHER THAN MY AIRFARE?
Caddy fees of $25 per person (including tip) will apply to the practice round and the three rounds of tournament play. Golf cart fee of $32 applicable for any non-tournament rounds.
WHAT ARE THE FORMATS FOR GOLF?
To be determined. Stay tuned for updates.
WHAT ELSE IS INCLUDED IN THE PACKAGE?
Daily range balls and club storage; use of the Fitness Center and High-speed internet; access to the beach and non-motorized sports at Minitas Beach Club; access to Altos de Chavon (a 16th century replica of a Mediterranean village); access to the Marina; horseback riding; all tax and gratuities. (Tennis and skeet shooting are available at additional cost.)
WHAT KIND OF TRANSPORTATION IS AVAILABLE AT THE RESORT?
Each room accommodation comes with a four-passenger touring cart.
CAN DAYS BE ADDED TO EITHER THE FRONT AND/OR BACK OF THE TRIP?
Yes, at an additional cost.
CAN I UPGRADE MY ACCOMMODATIONS?
Yes, subject to an extra charge and based on space available.
WHAT'S THE ATTIRE?
Smart casual on the grounds and in the restaurants; proper golf attire required on the courses.
WHAT IS THE CANCELLATION POLICY?
100% refundable if cancelled on or before 9/11/2018.
WHAT IS THE CANCELLATION POLICY IN CASE OF A HURRICANE?
If the resort cancels, guests receive a full refund.