An Interview with Golf Photographer Dave Cannon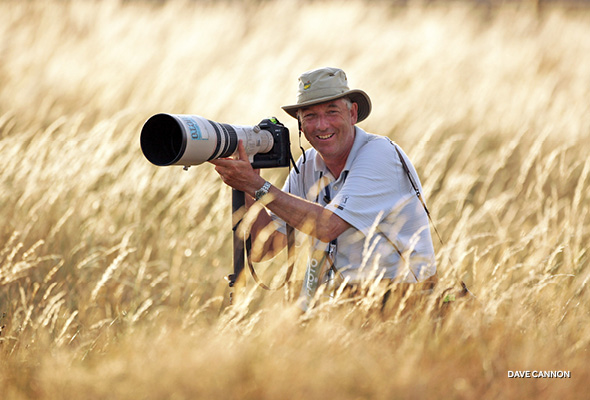 Dave Cannon has made 34 consecutive appearances at the Open Championship. He's walked the fairways with the giants of the game and has contributed to many of the greatest moments in golf history. Not as a player but as a photographer.
His most famous image? The late Seve Ballesteros in 1984, fist clenched, pumping the air as he celebrates his second Open Championship after birdieing the 72nd hole at the Old Course at St. Andrews. Seve called that image "el momento," and had it tattooed on his arm.
"Seve was my hero, my sporting hero, still is," says Cannon. "That moment will live with me forever. I still remember my heart literally pounding in my chest when he was lining up to take that putt. When it went in, he stood there fist-pumping for so long. The roar went on and on and on."
The 60-year-old Cannon's love of golf began not behind the lens but as an aspiring young player in Leicestershire, England. He was introduced to the game by his father, who made him a cut-down 3-wood as soon as he was able to swing it. On leaving school, he played in top amateur events, competing alongside the likes of Nick Faldo. "My first look at Faldo was in the 1975 British Youths and you just knew that here was a player that was totally different from everyone else."
His game never progressed past that high amateur level, but he was asked by a playing partner to take some pictures for a local magazine, which were published the following week. "That was the start of my true love affair with sports photography," he says.
His father introduced him to Neville Chadwick, who ran the photography side of a news service in Leicester. Cannon's first assignment, in the late 1970s, was shooting a Leicester rugby game, and one of his photos was published in one of Britain's Sunday newspapers.
In 1981, Bob Thomas, who ran a football (soccer) agency in Northampton, offered Cannon a job traveling the world while combining his passions for sport and photography. The following year, he was approached by Steve Powell and Tony Duffy of the Allsport photo agency to become "their football photographer with a licence to shoot golf in the summer! My dream job!"
First at Allsport and now with Getty Images, Cannon's collection of golf images could fill numerous galleries. Many are from The Open Championship: Last year's event at St. Andrews marked his 103rd major championship behind the lens; he has also photographed 15 Ryder Cups.
At the 1991 Ryder Cup at Kiawah Island, Cannon captured a moment that defined the partnership between Seve and Jose Maria Olazabal: Olazabal using Seve's shoulders to jump in the air and get a better view as Seve stands one hand in his pocket, putter in the other.
"Professional photography has changed dramatically over the years," he says. "The biggest difference is the speed of everything we do. For the Open Championship in 1984, I was shooting on manual-operation film cameras that shot at five frames per second on 36-exposure rolls of film. I would see the images on the Monday after the Open." Now he shoots, lens set on autofocus, with a digital camera that captures 14 frames per second on a memory card capable of holding 2,000 frames that can be seen around the world in minutes. But despite the technological change, Cannon says, "the bottom line is still the person behind the camera."