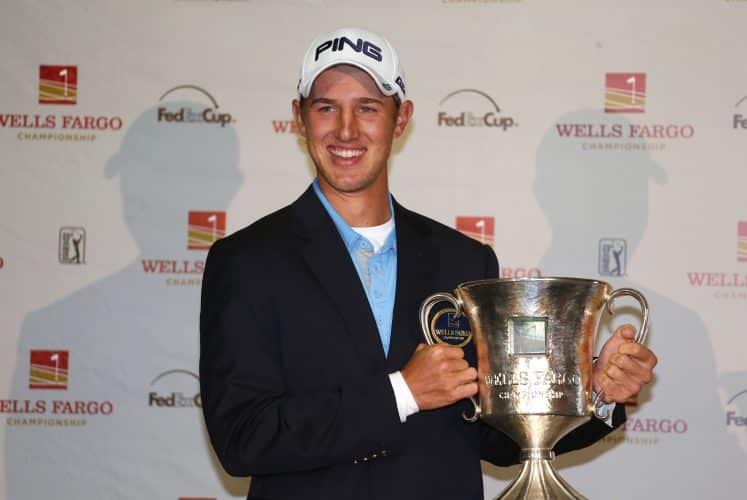 With the Wells Fargo Championship getting underway today, let's take a trip down memory lane to 2013 and one of the strangest leaderboards we have ever seen.
For those that don't remember, Derek Ernst defeated David Lynn on the first playoff hole to get his first PGA Tour win. What has transpired since that day though is what makes it one of the strangest leaderboards ever.
The 2013 Wells Fargo still remains not only Ernst's only win on Tour, but it remains his lone top 10 finish as well. Since that faithful day, Ernst has made 89 starts on Tour (this week is his 90th) making only 37 cuts.
Lynn has had an even further fall. The Englishman is out of professional golf completely having retired due to tendinitis in his elbow. After losing out on the playoff at the Wells Fargo, Lynn won the Portugal Masters a few months later on the European Tour.
No matter what happens the rest of their lives though, Derek Ernst and David Lynn will always have that Sunday. #NeverForget