The two projects were announced with great fanfare—and had golfers salivating.
In 2015, Coul Links Ltd., a consortium headed by Americans Mike Keiser and Todd Warnock, proposed the construction of a new links course in Embo, Scotland, just north of Dornoch. It was to be the first Scottish links from the esteemed design team of Bill Coore and Ben Crenshaw. The golf world was understandably excited about this course, which its developers said would environmentally enhance its site and result in "significant economic benefit to the East Sutherland and national Scottish economy."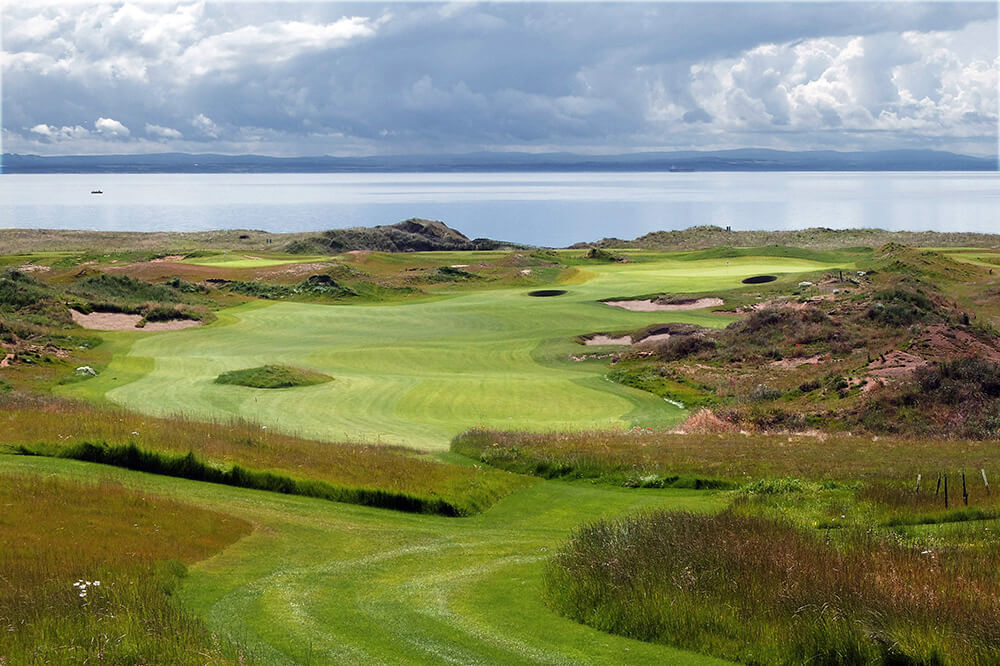 One hundred ninety miles to the south in 2013, another group had proposed the construction of a new links course in the East Neuk of Fife to be called Dumbarnie Links. There, on the large, seaside Balcarres estate owned by Lord Anthony Balniel, a group headed by Clive Clark—a former British Amateur champion, pro golfer (who competed for Great Britain and Ireland in the 1973 Ryder Cup), BBC golf commentator, and now a course designer—had grand plans for a course that would capitalize on all the traffic to nearby St. Andrews.
In the end, only one of these courses would get the green light: Dumbarnie. And the reason why has, in part, to do with a term that many Americans may not be familiar with: SSSI.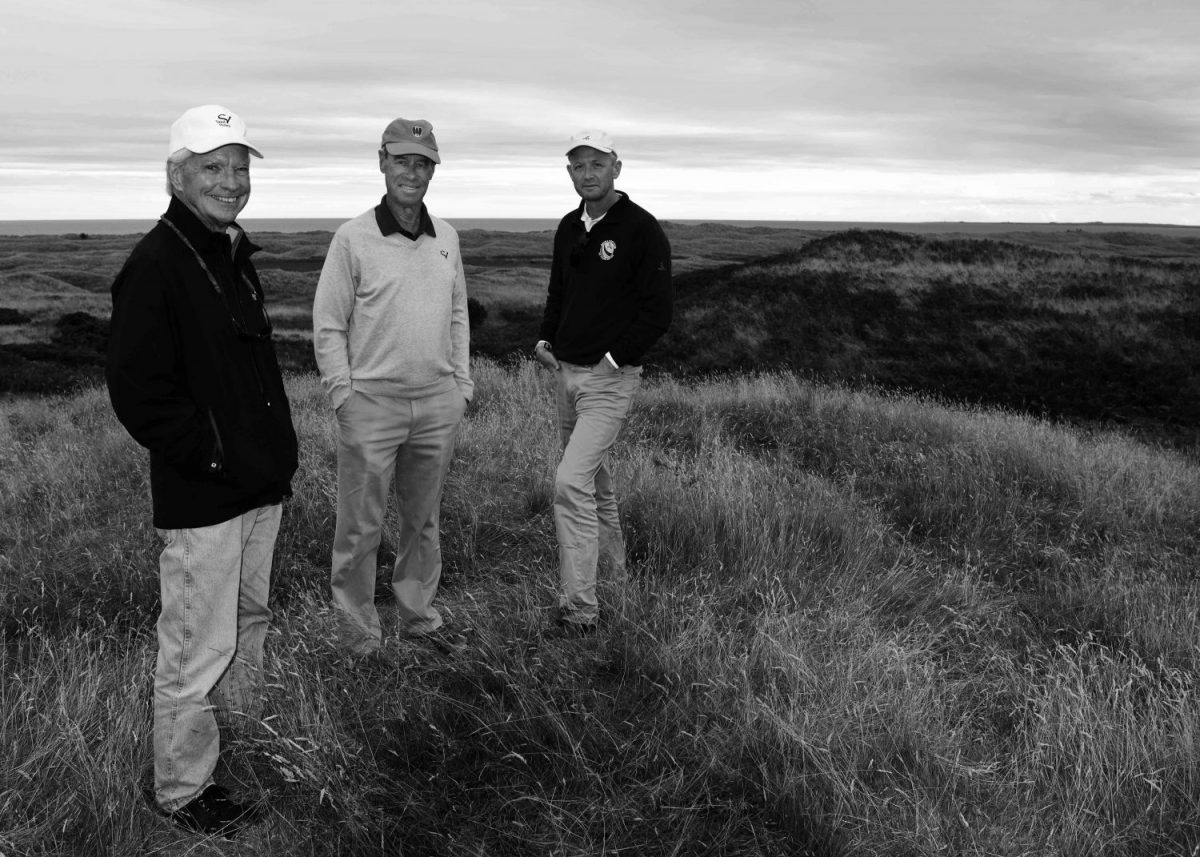 In the UK, the term describes a "Site of Special Scientific Interest"—aka an ecologically sensitive area. Both proposed courses would have at least part of their footprints on land so designated, which meant that planning permission would have to be granted by the Scottish government.
Golf and SSSI have often butted heads. At Machrihanish Dunes in Argyll, rare species of orchids and moths nearly prevented that course from coming to fruition. But course designer David McLay Kidd was able to overcome objections by convincing authorities that building the course could actually help protect the fragile environment there "forever and always." Today, those protected species are, in fact, thriving.
At Trump International Golf Links Scotland near Aberdeen, Scottish Natural Heritage (SNH) objected to the development plan, saying that it would seriously damage Foveran Links, an SSSI featuring a dynamic mobile sand dune system. Government permission was eventually granted anyway. But after the course opened, SNH's Sally Thomas criticized it, saying: "Most of the time development can take place without damaging important features. But this was not the case in this instance."
Against this backdrop, the Coul Links project was met with substantial opposition, most notably from a group that labeled itself "Not Coul." And despite strong support from the local Highland and Dornoch Councils, as well as from area citizens and other nearby courses, the Scottish Government eventually denied the project, saying that there would be the potential for significant adverse effects to the environment.
The Coul Links dream appears to be dead. https://t.co/lfxZW405wO

— No Laying Up (@NoLayingUp) February 21, 2020
In a statement provided to Scotland's Northern Times, Coul Links's developers said the decision was "politically motivated," and that "the principal ecological concerns of [opponents] were almost entirely refuted." Social media posts from the course's local proponents labeled the decision a tragedy and criticized the majority Scottish National Party (SNP) for succumbing to political pressure from the Green Party—at a time when SNP needed its support in upcoming budget discussions. Whatever the actual reason, the course will never be played.
Dumbarnie fared better. A local golf writer (Malcolm Campbell—author with LINKS Editor George Peper of the book, True Links), had spied a magical piece of linksland whilst on a morning walk one day. He eventually brought it to the attention of his friend, Clark, telling Clark that the site was "made for links golf." Both knew that hurdles would have to be overcome—first in the form of getting permission to lease the land from Lord Balniel and later with all the requisite environmental permissions. And then there was the not-so-small task of creating a course capable of competing with its famous Fife neighbors.
"There were a number of things that cropped up along the way," Clark said, "and some of them quite unexpected…a lot of little battles and fires that had to be put out." These included small sections of SSSI land, two underground gas pipelines, and an area of archeological significance that had to be avoided. "But we played right by the book. We did everything we were asked to do by the authorities and SNH."
"It was seen as something that would be good for Fife right from the beginning," said Campbell, "because they had the experience of Kingsbarns, which was a huge boost to the economy. Fife Council were very helpful. And once it got going, it went very, very quickly." The course opened to rave reviews in May 2020.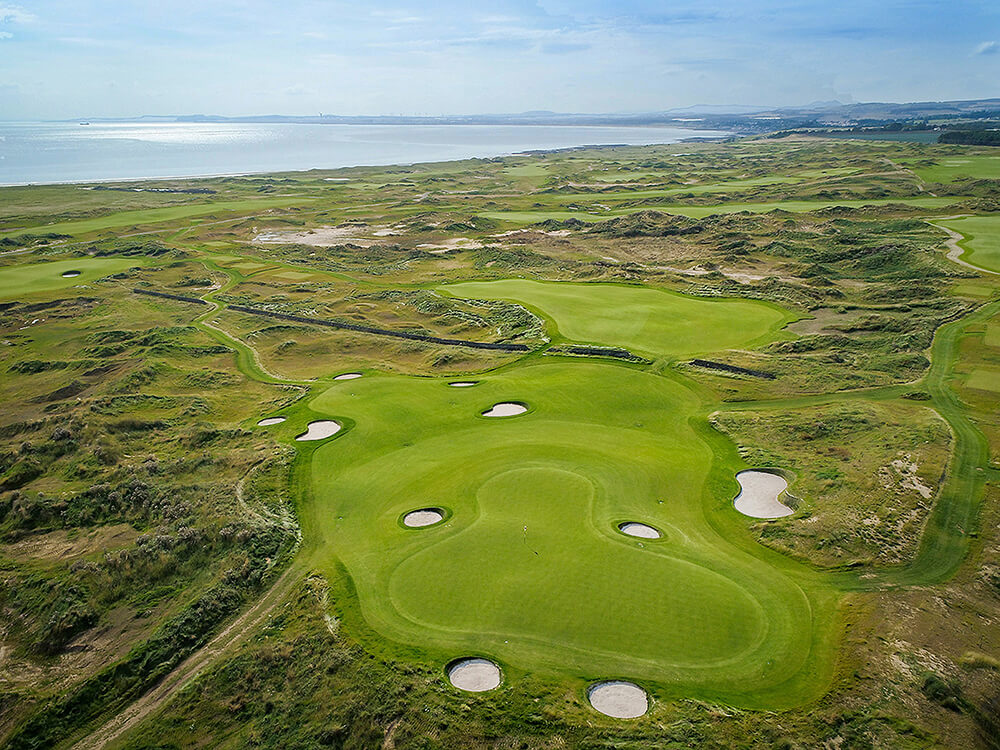 "I actually never thought I'd live to see it done," Campbell said. "It's a dream come true."
For those who'd like to see a course on the Coul Links site, though, the dream will have to wait. Perhaps until there's a different party in power in Scotland.
What do you think of the way things shook out between Dumbarnie and Coul Links? Let us know in the comment section.