Fry/Straka bring the "Big Fill" to the Jersey Shore 
Just over four years after the "re-do" began at the former public Sand Barrens Golf Club in Swainton, N.J., all 27 holes at the newly named Union League National Golf Club opened for play in July.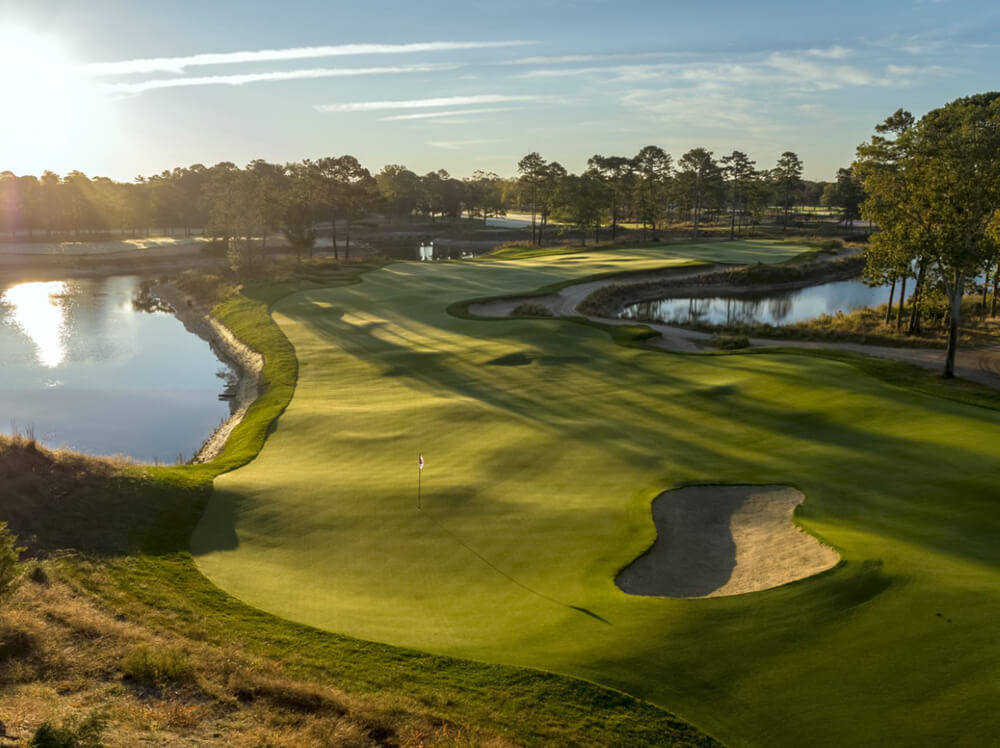 What has transpired since February 2018 at the now private club, owned and operated by the Union League of Philadelphia, may best be described as a maximal regeneration by Dana Fry and Jason Straka—more of a brand-new build than a renovation of an existing course. In all, more than 1.6 million cubic yards of earth were moved, creating towering hillsides and ridgelines across an otherwise flat landscape. 
Fry, who originally built Sand Barrens with Michael Hurdzan in 1997, employed a similar design method at Calusa Pines in Naples, Fla., but not to this scale. The "Big Fill" starts at the center of the 268-acre piece of land, reaching heights of up to 78 feet and spreading dramatically across 45 acres along the routing of the Meade, Sherman, and Grant nines.
View this post on Instagram
Tee boxes, greens, and fairways interact with the man-made mounds, which are technically still under development. The club's re-vegetation efforts—modeled after the look and feel of Pine Valley, an hour to the northwest—include the introduction of 13 species of native grasses, dozens of wetland plants, and thousands of trees, a process suspected to be completed by 2024. A new halfway house connected to all three nines and tucked into a hillside peninsula is also in the plans, with seating for 100 and a rooftop patio overlooking the design.  
"In five or 10 years, they're going to say that we found the most amazing natural dirt ridge in all of south Jersey," says Fry. 
What do you think of Union League National?