For a small country, Scotland's a big place. If you've ever played an early morning round at Machrihanish Golf Club on the remote Kintyre Peninsula and then driven all the way north to Dornoch for a late dinner (as I did once… once), you will know that it's not easy to bundle Scotland's best courses into a single greatest-hits trip. And the truth is, you shouldn't even try. Choose any corner of Scotland and you should easily find a week's worth of courses that are well worth playing. In fact, there's one area where you'll find a month's worth: the Kingdom of Fife.
If Scotland is the Home of Golf, then Fife is the home of Scottish golf, since that's where you'll find St. Andrews. But if you breeze into Fife just to play the Old Course, you're making a mistake. The area is blessed with a host of other truly excellent courses, each with a character all its own. Enough to play a different one every day for two weeks—and then spend the next two weeks tackling them all again (probably in very different weather).
Here's a list of the Fife courses that you absolutely must play at some point in your life. If you can't do them all in one trip, you'll just have to keep going back until you do.
The Old Course
It's the most well-known course in the world—and for good reason. From the 1st tee in the shadow of the R&A clubhouse to the holy ground that is the 18th green, every inch exudes history. You'll need to enter the annual lottery, or the daily ballot, or book through a tour operator to get a tee time. Or you can show up at the crack of dawn and stand in line. However you do it, you'll be in for one of the most memorable golf experiences of your life—on a course that beguiles and bewitches every soul lucky enough to set foot on it.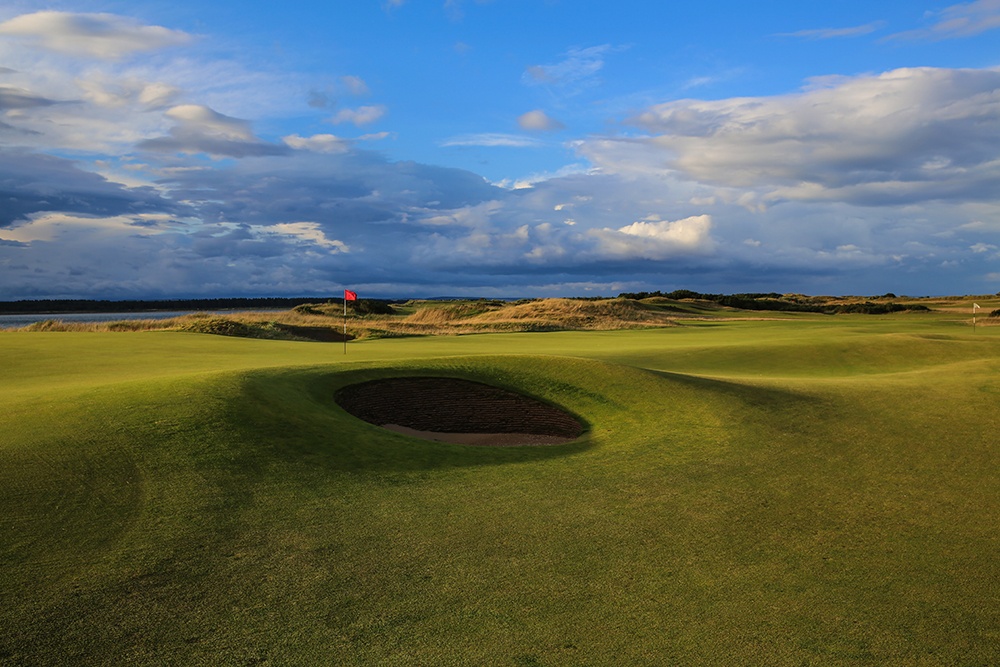 The New Course
The New Course, an Old Tom Morris design, isn't that new; it debuted in 1895. In the years since, it has often been described as tougher than its elder sibling and is the preferred course of many locals. Its greens are certainly smaller and easier to miss, and what it lacks in fame it more than compensates for in the copious challenges it presents.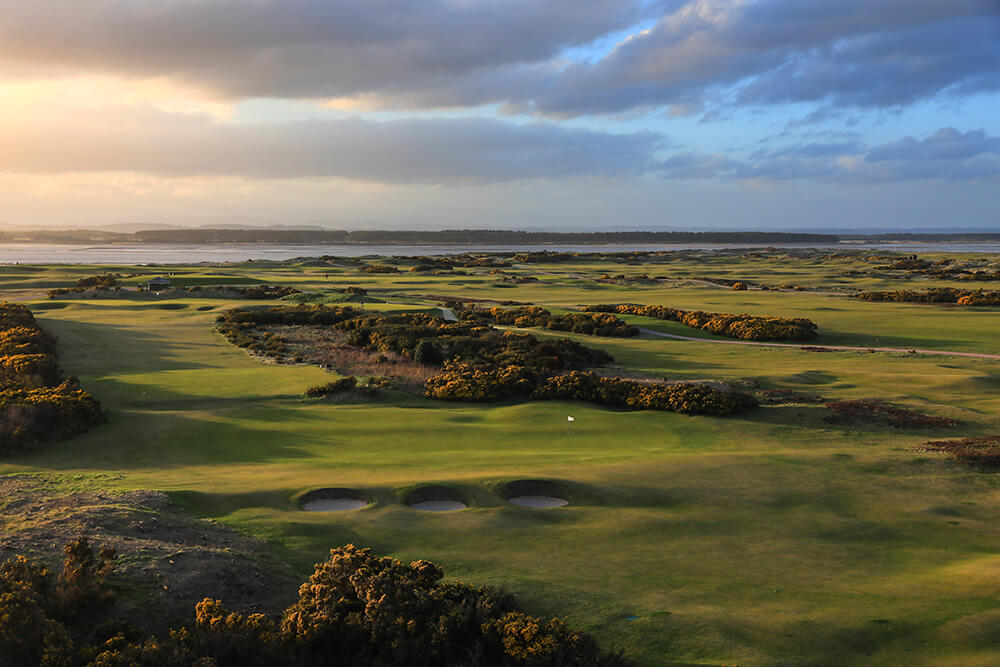 The Jubilee Course
The Jubilee Course is a mere two years "newer" than the New. Originally, it was a shorter course created for ladies, seniors, and beginners. But it was lengthened into a true championship layout topping 6,700 yards in 1988. It offers some fun holes, some quirky holes, and is the St. Andrews course with the most holes along the sea.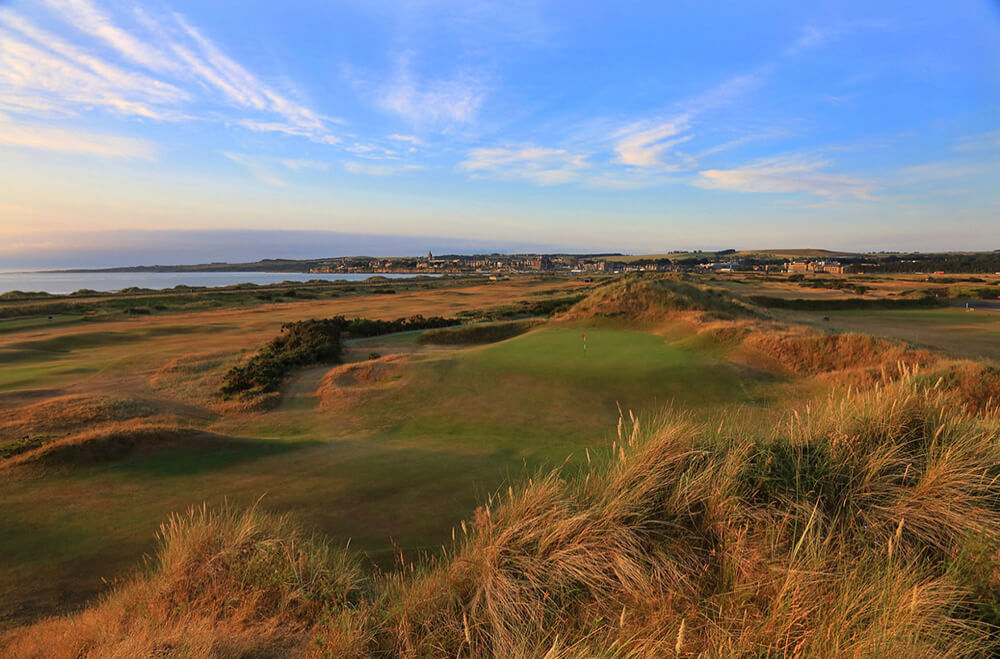 The Eden Course
The kindest and gentlest of the four Links Trust courses mentioned so far, the Eden Course still offers plenty of challenge, often in the form of nasty bunkers. At 6,257 yards, you might think it would be a walk in the park—it's not. Harry Colt designed it, and he knew a thing or two about testing golfers' patience. If you have time, the Eden is a garden of golfing delight.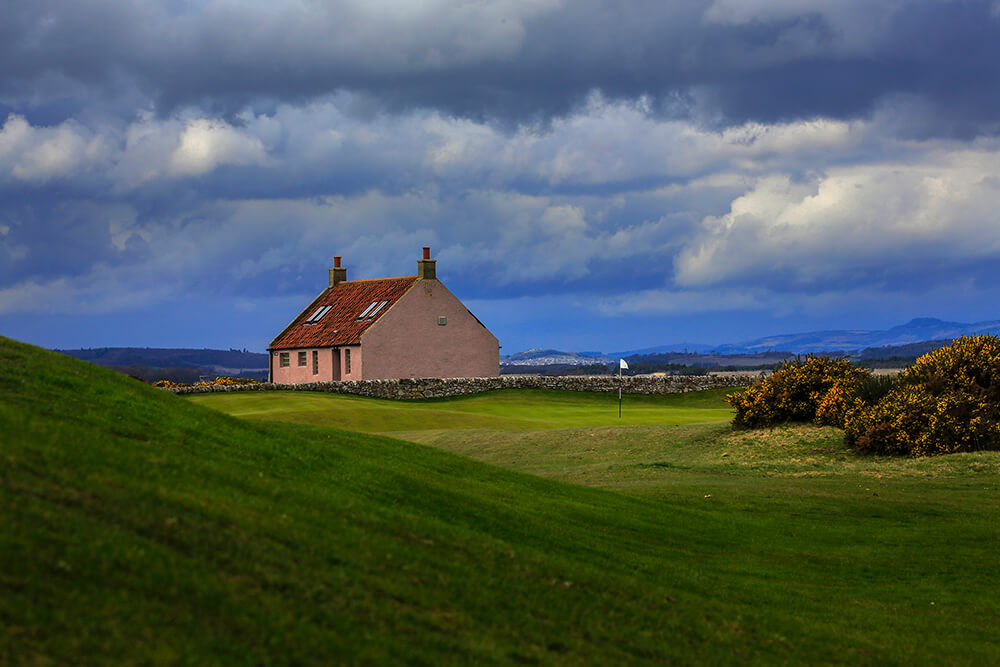 The Castle Course
When the Castle Course opened in 2008, the David McLay Kidd-design drew some criticism, mostly for the chocolate drop mounds that decorated some of the fairways and the playful severity of some of its greens. It's been softened over the years, but it's still a great layout and a superb test of golf. The Castle Course is located outside of town on the edge of a seaside cliff, so the views are as stimulating as the golf.
The Duke's Course
You have to feel sorry for the Duke's Course. As the only course in the Old Grey Toon that isn't a links, it's often overlooked. But this Peter Thomson-designed, heathland-style layout (remodeled by Tim Liddy), which is affiliated with The Old Course Hotel, would be a destination golf course if it were located anywhere else. The view of St. Andrews from the 13th hole is one you'll never forget.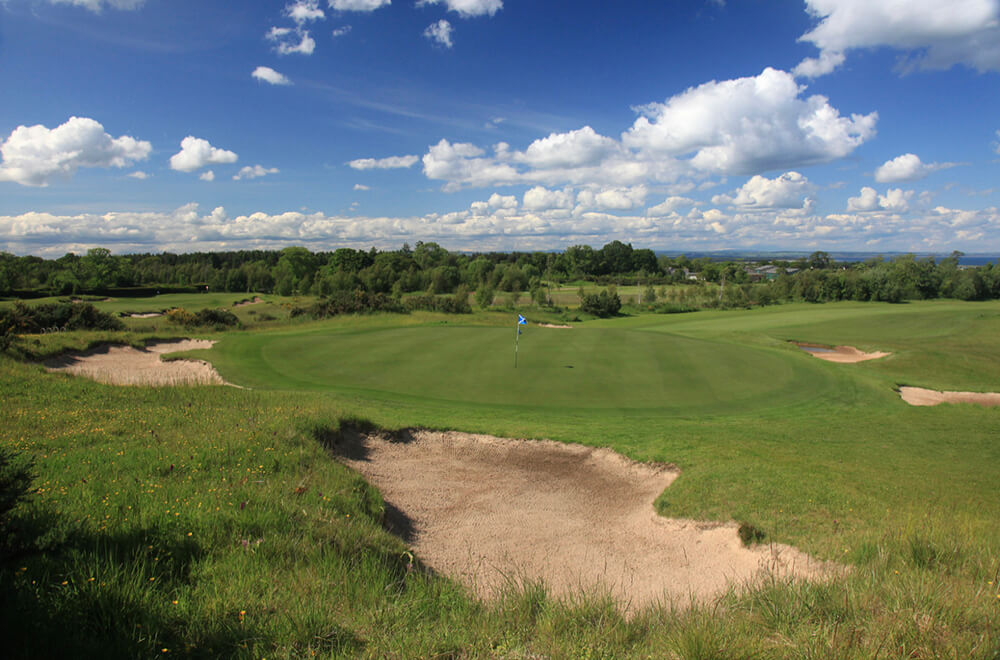 The Torrance Course at Fairmont St. Andrews
One of two courses at the Fairmont, the Torrance Course is not quite a links due to the nature of the turf, which is a bit softer than your traditional links fescue. But it offers a stellar experience nonetheless, with several holes that take you right to the seashore and others that offer postcard-worthy views of the town of St. Andrews and its famous 12th Century cathedral.
Kingsbarns Golf Links
The green fees at Kingsbarns are among the more expensive in Scotland, but few people who play the course will complain. Located a few miles south of St. Andrews, Kingsbarns is a great experience in so many ways. The routing at this Kyle Phillips design is masterful, with each hole revealing something new and delightful. And the welcome you'll receive here rivals that of the best private clubs. Play the seaside par-five 12th hole once and you'll never forget the experience.
Crail Golfing Society (Balcomie Links)
Continuing south along the east coast of Fife you'll come to the Royal Burgh of Crail, where they've been playing golf since before Geroge Washington became president. The course you'll play today is an Old Tom Morris design from the late 1890s, and it's not as long as some of its newer neighbors. But it's still a fine test, with natural hollows, stone walls, and bunkers faced with old railway sleepers to make your round a thoroughly memorable one.
View this post on Instagram
Crail Golfing Society (Craighead Links)
You'll find more old stone walls crisscrossing Crail's second course, the Gil Hanse-designed Craighead Links, along with some of the toughest tall-fescue rough you'll ever lose a ball in. Perched on higher ground that affords dramatic vistas in many directions, with greens that demand careful scrutiny, this course is every inch a championship track no matter which tee boxes you play from.
View this post on Instagram
Lundin Golf Club
At one time, the members at Lundin Golf Club shared their 18-hole course with their counterparts at Leven Golf Club, whose clubhouse was at the opposite end of the course. In 1909, they divided the course, with each club assuming control of the nearest nine holes. At that point, Lundin brought in James Braid to create an additional nine to the north of an adjacent rail line. The course you play today, then, is half links and half parkland, with excellent greens and a few blind shots to add spice. The early stretch of holes along the water bring you right to the edge of the dunes and set the tone for the great day ahead of you.
Leven Links
Like neighboring Lundin, Leven isn't an overly long course. But even on a rare calm day, it's far from a pushover. The par threes can be particularly devilish, and the two closing holes are as stout as any you'll play in the Kingdom, with a nod to the 450-yard par-four 18th, which may possibly be the toughest finisher in all of Fife.
Dumbarnie Links
The newest of Fife's links courses—it opened in 2020—Dumbarnie has already earned a spot among Fife's (and Scotland's) best. Course architect Clive Clark had over 340 acres of pure linksland at his disposal to design the course. The Firth of Forth is in sight from 14 holes, three of which are terrific, risk/reward, drivable par fours. It can be stretched to 7,600 yards, so don't be surprised to see more professional events follow in the footsteps of the 2021 Women's Scottish Open.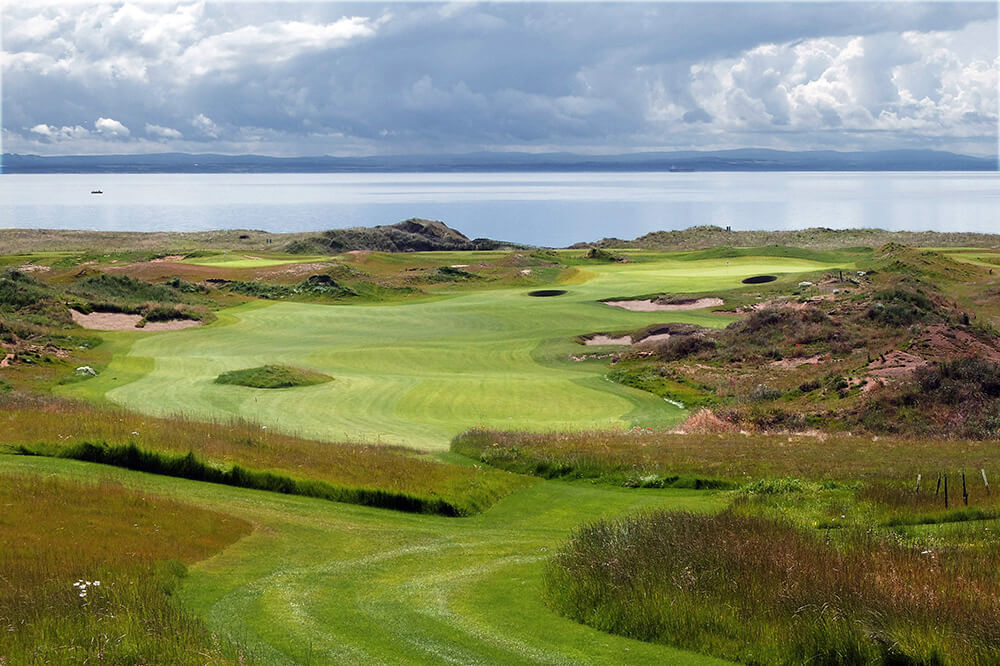 Elie
A number of clubs call the links at Elie home, including the Golf House Club. Here, you start your round by looking through a periscope salvaged from a WWII submarine to ensure that the way is clear for you to play your opening drive over the crest of a hill. James Braid grew up playing golf on this thoroughly charming course, which consists of 16 par fours and two par threes. The 13th Hole, a par four that hugs the shoreline before culminating on a green shelved into the side of a large dune overlooking the sea, is one of Fife's most picturesque and demanding holes.
Ladybank Golf Club
Last but certainly not least, there's Ladybank—one of Scotland's more alluring parkland courses. Set in a quiet valley near the town of Cupar, Ladybank is a strong enough test to have many times served as an Open Qualifying venue. It calls for careful strategy and precision in order to avoid the stands of pine and blankets of heather that frame the often-tight playing corridors. The back nine is particularly enjoyable, and if it ends up constituting your last nine in the glorious Kingdom of Fife, you certainly won't go home disappointed.
Have you played golf in the Kingdom of Fife?