Oregon wasn't among the states to put restrictions on golf, but Bandon Dunes Golf Resort shut down for almost six weeks in the interest of protecting its guests, staff, caddies, and community. It was the first time the resort had been closed in its 21-year history.
When Bandon Dunes reopened to the public on May 11, it did so with a host of new safety and sanitization policies in store for golfers eager to experience its six links courses routed through a rugged dunescape along the southern Oregon coastline. On top of the now standard Covid-related course changes this includes little touches like scorecards, tees, pencils, and ball markers—all popular resort collectibles—that are pre-bagged and provided to guests at the first tee.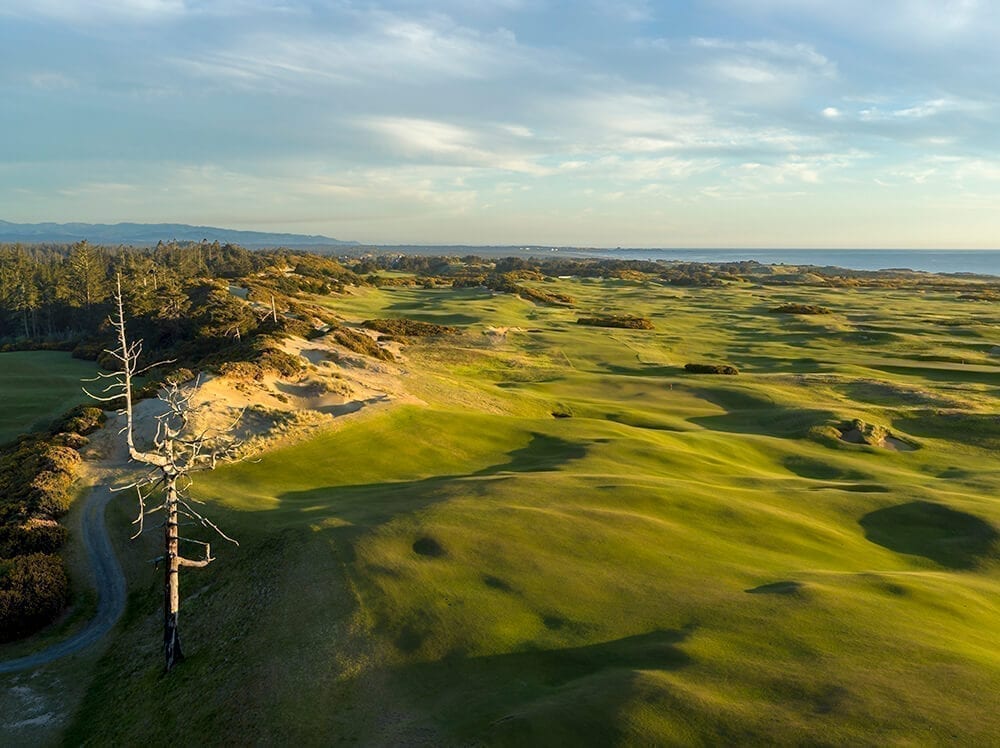 "Everyone has a certain level of caution, but you look around and guests are over-the-top happy," says Bandon Dunes General Manager Don Crowe. "I'm glad people are having the chance to get out and really take advantage of the outside nature of the game and its healthy benefits. There are a lot of different protocols we have to learn as a team, but people are patient and they get it. And the golf is the same special experience as always."
Golf indeed offers much to be desired during these uncertain times, from its outdoor nature and large spatial footprint to its inherent social distancing and appeal to participants of all ages. And one of the primary reasons that golf courses either stayed open or reopened during the pandemic was to provide a safe activity and escape for local residents being asked to stay close to their homes. While there are plenty of anecdotal examples of public courses being busier than ever, golf resorts are a bit of a different animal, targeting consumers far beyond those just in their local market.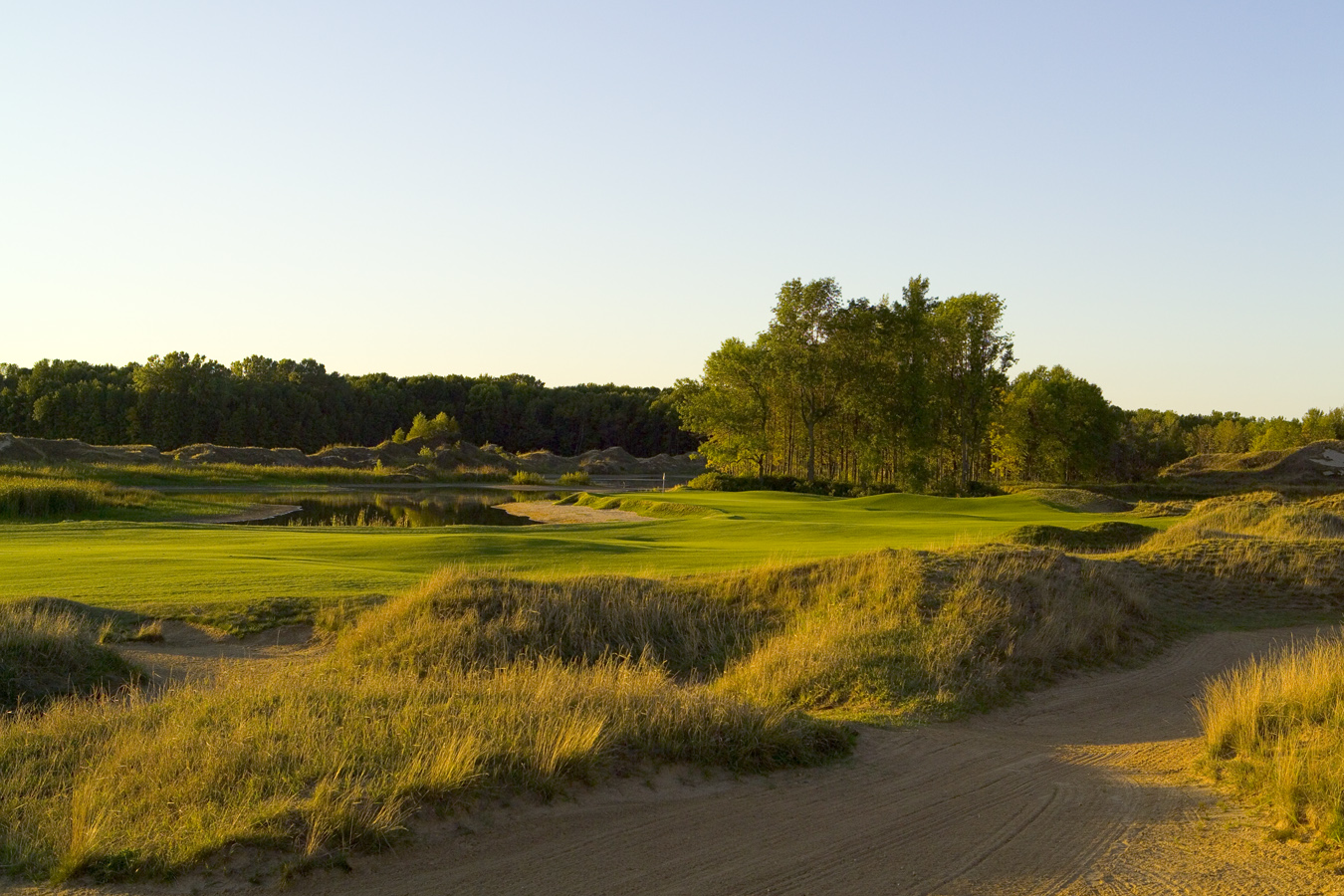 At a time when golfers may be hesitant to travel, here's a look at what a handful of destination locations are doing when it comes to safety procedures, guest interaction, lodging, and other aspects of golf tourism.
One common thread—whether it's Florida, the Carolinas, the Midwest, or the West Coast—is an increased effort to focus on drive-in markets.
"We've pivoted our marketing plan moving forward," says Mike O'Reilly, the Golf Operations Manager for Destination Kohler's four Wisconsin courses, including Whistling Straits. "We're focusing on Illinois, Minnesota, Wisconsin, Ohio, and Indiana, trying to make that circle a little bigger—the five- to six-hour drive time—to get some business here. The June time frame, have we lost some rounds that were on the books? Certainly. But we're hoping we can get the golf junkie and the groups of four and eight guys looking to do something and they're willing to drive six hours because we've been starved of golf and a lot of entertainment."
Big Cedar Lodge in Branson, Mo., has been offering a series of special rates and discounts for its courses—including Ozarks National by Bill Coore & Ben Crenshaw and the new Payne's Valley layout from Tiger Woods and his design team—while targeting drive-in markets in its social media and targeted ads. Although lodging was significantly down recently, the numbers are starting to return to a more normal level as summer and the lake season ramps up in the Ozarks.
"While the next few weeks look lower than they normally do from a golf rounds standpoint, we are still seeing a good number of travelers from the Midwest planning to drive in for their golf vacation," says Matt McQueary, Big Cedar's Assistant Director of Golf Sales and Marketing. "Some have even decided to pass on their regular trip to the coasts and opted for more local/regional golf destinations they can drive to instead of fly-in destinations."
Cognizant of golfer anxiety given its remote location, Bandon Dunes has relaxed its cancelation policy to seven days. While some groups cancel, without penalty, Crowe says about half are just pushing their trip to a later date. "We wanted to be flexible and accommodating," he says.
At Pinehurst Resort in North Carolina, the golf courses remained open throughout the pandemic but the iconic Carolina Hotel recently reopened after being shut down for two months. As guests return, many will come by car, as Pinehurst is almost in the geographic center of the eastern seaboard.
Like many resort properties, operational procedures, cleaning protocols, and housekeeping practices have been overhauled at Pinehurst, with guidelines for staff, members, and guests on top of the state's recommendations. Employees working in close proximity to guests will wear masks, while partitions have been put in place at check-in areas. When it comes to housekeeping, guests can opt for full services, a modified approach, or none at all. Extra cleaning and sanitization protocols are in place, including the removal of many non-essential items in guest rooms.
The approach is similar at the Sand Valley Golf Resort in Wisconsin, which had even more time to put preventative practices in place because it only recently opened for the season. Whether it's limiting the spots where guests can congregate on property or frequent sanitization of high-touch guest room items from doorknobs and drawer pulls to TV remotes and hangers, General Manager Michael Carbiener says it's about creating a comforting environment.
"You can just tell when you see people's body language. One is excitement. People are genuinely excited to be outside, to be doing things again, to be playing golf. That is apparent. Number two is a sense of relief," says Carbiener. "When they get here, everybody has a little bit of apprehension about going out into society, with how businesses are reopening. We have seen a genuine sense of relief that they see the measures that are in place, they see the seriousness with which we personally have approached this."