Love to golf and love to ski? Quite a few communities will satisfy both those passions. Here's how to choose the best one for you.
"The mountains are calling, and I must go."
So said John Muir, the Scottish-American naturalist and founder of the Sierra Club. Muir spoke of mountains as "recreational playgrounds for the soul and body." Today, they still are—in more ways than he could have imagined.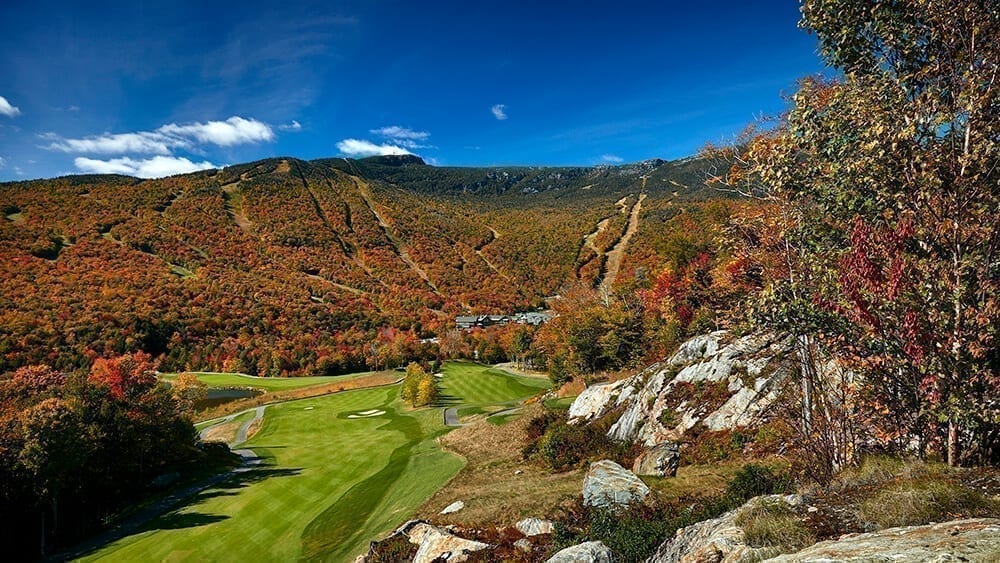 Just as Yosemite kept calling to Muir, modern-day mountain communities beckon homebuyers seeking their own place in nature. Gazing up at granite mountain peaks millennia old, listening to the calls of coyotes, marveling at night skies ablaze with stars, we tap into emotions as old as the mountains themselves. They're experiences that inspire awe and encourage us to view life from a different perspective.
That perspective changed dramatically with the advent of the golf cart, as alpine resort areas became fertile ground for the development of golf courses. By adding golf and other summertime amenities like zip lines and water parks, ski resorts were able to diversify their businesses, lure new customers, and become year-round destinations.
Today, many four-season resort meccas share their majestic mountain locations with sweeping private communities whose developers knew a burgeoning market when they saw one. This year in particular, sales have been brisk.
Jackson, Wyo., has long been one of America's most revered destinations for skiers and anyone else looking to recreate and reconnect with the natural world. With standout golf-ski communities like Shooting Star, 3 Creek Ranch, and Snake River Sporting Club, Jackson has been on homebuyers' radar for years. But the market exploded in 2020.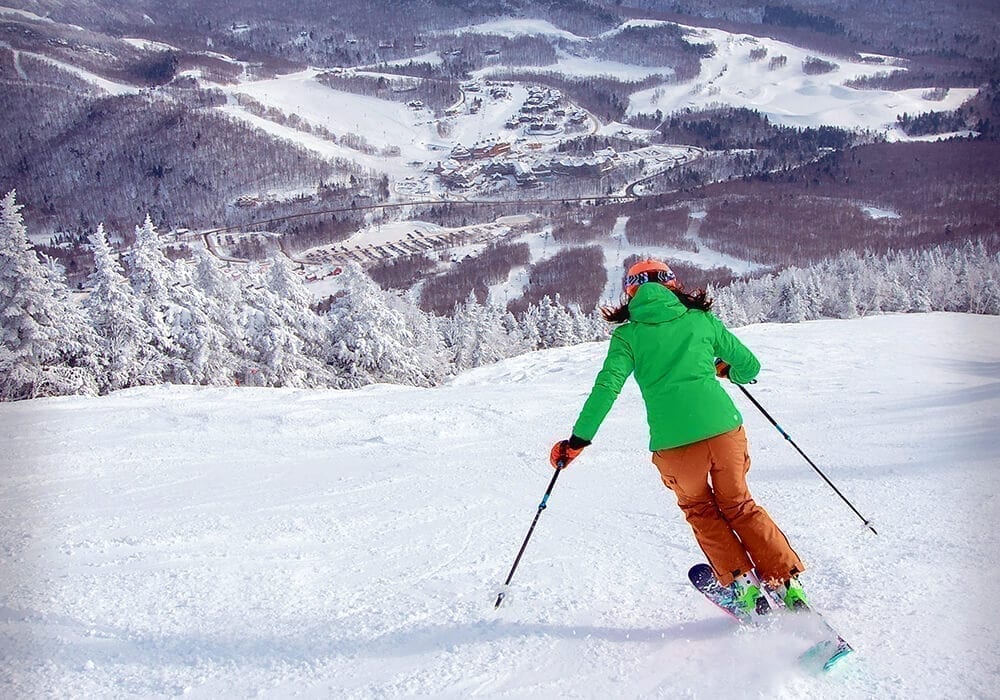 "The total number of transactions for the summer sales season was up 84 percent, with sale prices up 43 percent" over the previous year, says Morgan Bruemmer, Founding Partner of Jackson's Clear Creek Group, which specializes in luxury-home rentals and sales.
The reasons for these spikes differ from place to place and buyer to buyer. But this year's common denominator has been the coronavirus.
"There's been a recalibration," says Brian Hall, President of Martis Camp Realty at the sprawling Lake Tahoe-area resort community of the same name. "The coronavirus has compelled a lot of people to say, 'I want to do this right now. It's good for my family, I want the outlet, I want the natural experience of being outdoors, and all that goes with it.' As a result, what we're seeing now is a primary-home element being added to what was traditionally a second-home market. Given the unknowns in cities, that element has made everything go crazy. The pace has been feverish."
Whatever your reasons for exploring home ownership in one of these upscale four-season communities, know that despite their many similarities, they're not all created equal. Here are some key considerations to take into account—and questions to ask—when you're undertaking your search.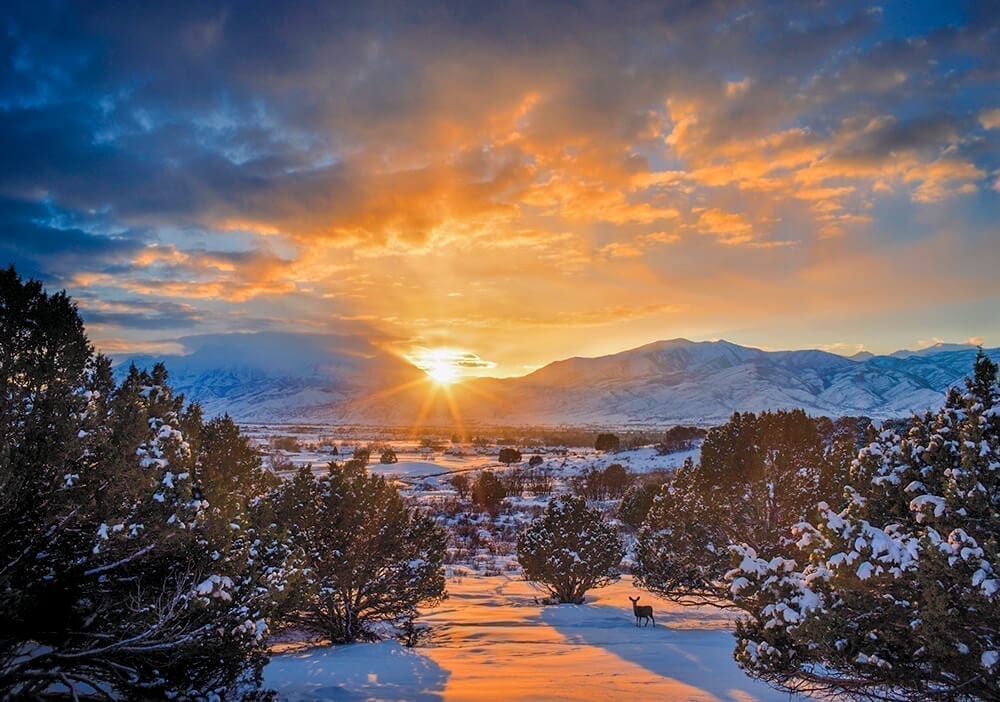 DO YOU PREFER AN ALL-IN-ONE COMMUNITY?
Luxury mountain communities that offer both a private golf course and on-property skiing privileges are few and far between. Among the best of them is Yellowstone Club in Big Sky, Mont. With its own Tom Weiskopf-designed course and a private, 2,900-acre, 100-trail ski mountain, Yellowstone attracts the crème de la crème, many of whom fly private to get to their luxurious condos, homes, and ranches there. In the east, property owners who become members at The Club at Spruce Peak in Stowe, Vt., get access to both its thrill-a-minute Bob Cupp golf course and some of the Green Mountain State's best skiing.
WHICH PART OF THE COUNTRY?
East of the Mississippi, the best golf-ski communities are in northern New England. In addition to Spruce Peak, Stratton in Vermont and two resorts in Maine (Sugarloaf and Sunday River, both with superb Robert Trent Jones Jr. courses) offer excellent golf and skiing in one location. In the MidAtlantic, West Virginia's Wintergreen and Snowshoe are your principal golf-ski community options.
Head west and the choices multiply like prairie wildflowers. The Rocky Mountains were custom-made for golf-and-ski utopias, and every Rocky Mountain state has one or more worth looking at, with Jackson (Wyoming), Park City (Utah), and Colorado's Vail/ Beaver Creek area the prime hotbeds. Even farther west, California's Sierra Nevada mountains o er their own outstanding choices, notably Martis Camp. In the northwest, Tributary, Whitetail Club, and Sun Valley in Idaho, and Pronghorn in Oregon, earn high points for the quality of their amenity-rich communities.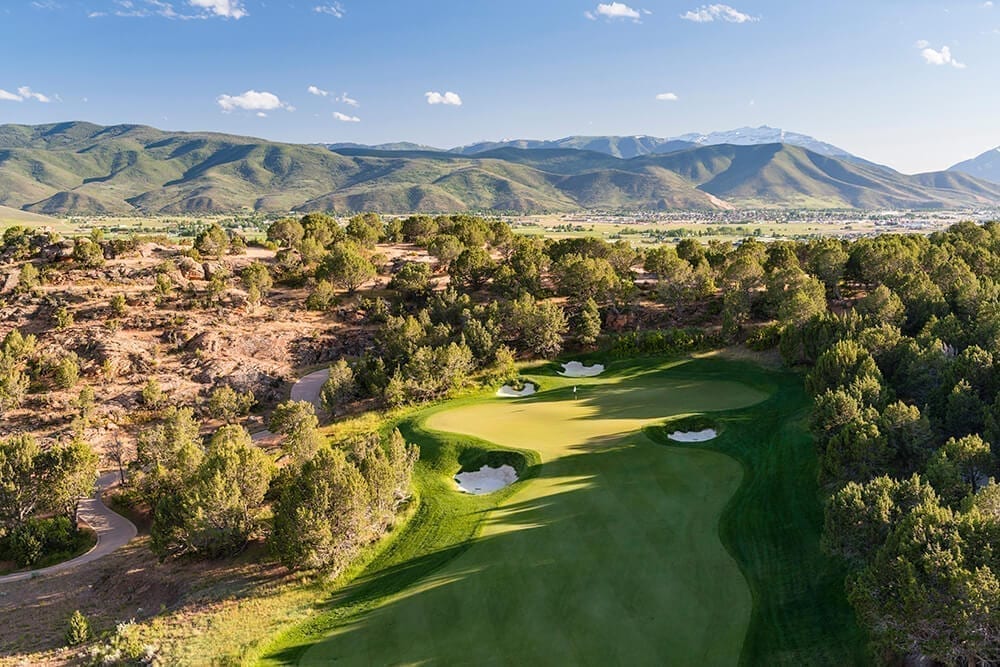 ARE YOU A GOLFER WHO SKIS OR A SKIER WHO PLAYS GOLF?
Which pursuit you prioritize may drive your property choice. In Jackson, for example, the Shooting Star community is located immediately adjacent to Jackson Hole Mountain and offers ski-in/ski-out access to the slopes, while members at Snake River Sporting Club live farther from the skiing but get a unique golf experience along the water. In the Vail area, the amazing Red Sky Ranch community is located 20 minutes from skiing but club members have two golf courses and a golf academy on property. You'll find similar tradeoffs in other locales.
WHAT ADDITIONAL AMENITIES ARE YOU LOOKING FOR?
Ski towns are uniformly fun and exciting. The addition of golf makes them doubly so. But today's golf-ski wonderlands don't stop there. In Park City, communities like Talisker Club and Red Ledges up the ante with a full slate of other activities and New-West experiences. Along with golf and alpine skiing, both offer Nordic skiing, hiking, fitness and wellness facilities, horseback riding, and a lot more. Talisker adds boating and fishing on the Jordanelle Reservoir (and even hatchet throwing) to its list, while at Red Ledges, the Jim McLean Golf School and Cliff Drysdale Tennis School make that community a great choice for people who are serious about improving their games.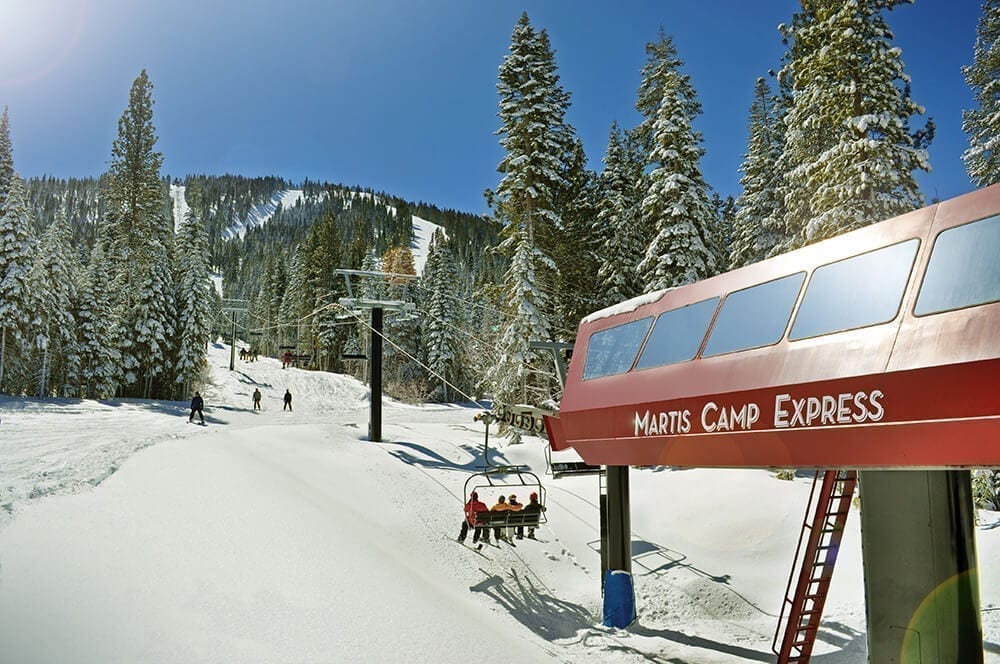 WHO WILL BE USING THE HOME?
Not long ago, the luxury vacation home market was comprised mostly of retirees. But today's buyers are younger, and many have young children. Private communities have adjusted their offerings accordingly. Red Ledges's 12-hole, family-friendly "golf park" (even traversable by GolfBoard) is one example. The Family Barn at Martis Camp is another: Kids of all ages love its movie theater, bowling alley, 1950s soda fountain, indoor basketball court, and more. And you'd have to be a hopeless old curmudgeon not to love the community's putting course, an 18-hole nature walk that weaves its way among ponds, pines, and creeks.
You'll also find a wide range of home styles in these communities— from townhomes, cabins, and lodge condominiums to grand estate homes situated on homesites as big as cattle ranches. In almost all cases, developers try to give most homes at least a peek at the nearby mountains.
Eric Kurzwell's home at Red Sky Ranch in the Vail area was created to be his family's primary home, and it's served ever since as their place to gather for multigenerational holidays and vacations. They chose the community for its privacy, beauty, and range of amenities, then designed their wood-and-stone home specifically for entertaining family and friends.
"It's one of the most incredible experiences we've ever had," Kurzwell says. "It's a spectacular place, and we've developed very close relationships with dozens of families there—folks who, like us, enjoy the beauty, the serenity, and the active lifestyle. We love it."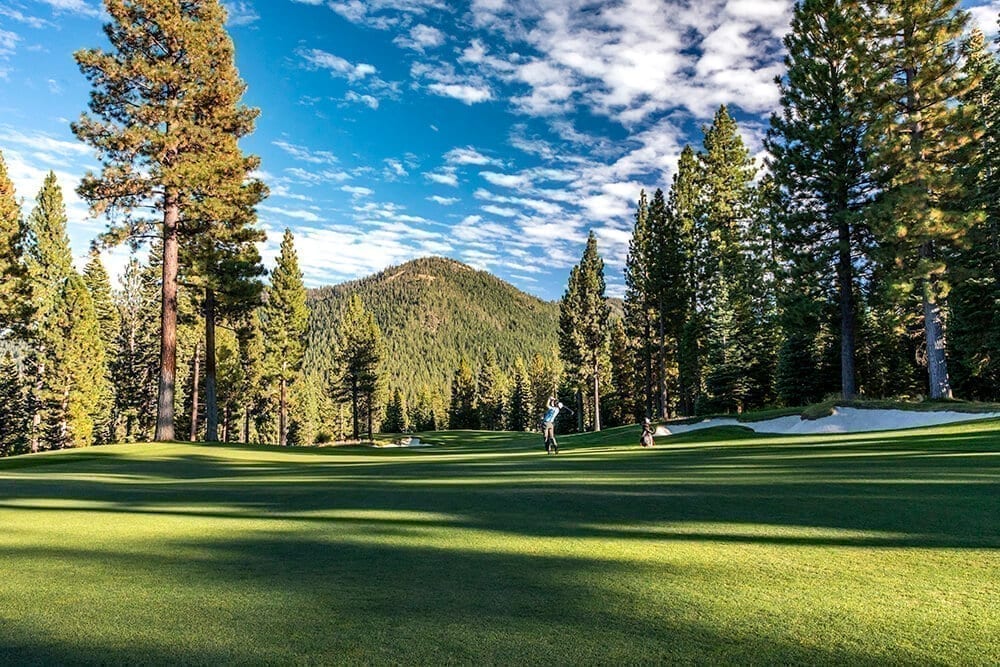 If you're in the market for a home where you can kick back and enjoy a variety of adventures in nature, you've got a slew of good choices. And the best news of all is, visiting a few of these communities and doing some "research" before choosing the right one for you is a guaranteed good time.
WHERE TO LOOK
3 Creek Ranch: Jackson, Wyo. 3creekranch-jh.com
Clear Creek Group: Jackson, Wyo. theclearcreekgroup.com/realestate
Club at Spruce Peak: Stowe, Vt. sprucepeak.com
Martis Camp: Truckee, Calif. martiscamp.com
Pronghorn: Bend, Ore. pronghornresort.com/real-estate
Red Ledges: Heber City, Utah redledges.com
Red Sky Ranch: Avon, Colo. redskygolfclub.com
Shooting Star: Teton Village, Wyo. shootingstarjh.com
Snake River Sporting Club: Jackson, Wyo. snakeriversportingclub.com
Sugarloaf: Carrabassett Valley, Maine sugarloaf.com
Sun Valley: Sun Valley, Idaho sunvalley.com/real-estate
Sunday River: Newry, Maine sundayriver.com
Talisker Club: Kamas, Utah taliskerclub.com
Teton Pines: Wilson, Wyo. Tetonpines.com
Tributary: Driggs, Idaho tributaryidaho.com
Whitetail Club: McCall, Idaho whitetailclub.com
Wintergreen: Wintergreen, Va. wintergreenresort.com
Yellowstone Club: Big Sky, Mont. yellowstoneclub.com