Texas farmhouse meets Napa Valley style in the understated elegance of the new clubhouse at this private club community that is the home of Tiger Woods's first U.S. design
It would be hard to blame Bluejack National, the home of the first Tiger Woods-designed course in the U.S., if they rested on the laurels of that notable distinction. Tiger's course was considered a triumph from its opening, racking up honors and platitudes, and attracting the attention of those looking for a special golf experience.
But Bluejack National—also featuring The Playground, a 10-hole short course also by Woods's TGR Design—has proven to be much more than just a great golf destination. The private residential club, with its resort-style, relaxed atmosphere and understated elegance, has become a lure for those desiring a first or second residence outside Houston.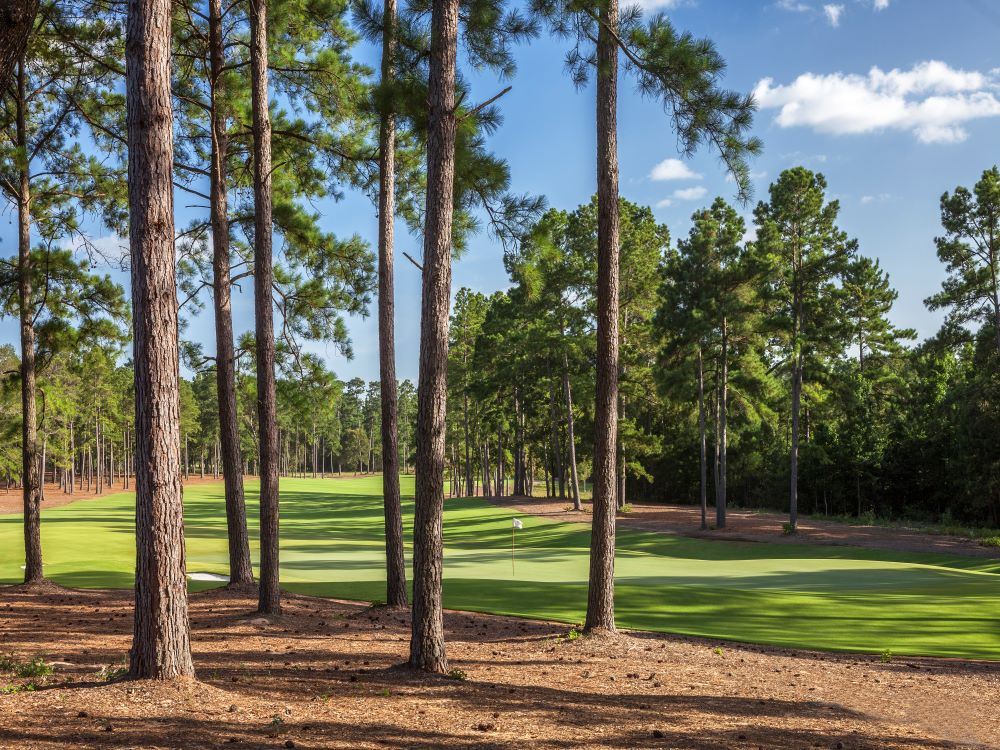 The club—exuding the graceful hospitality for which this part of the country is known—has from its inception focused on providing a full, family-friendly experience. The Playground beckons kids (along with parents and grandparents) to the game of golf. And now, four years after the big golf course debuted, the infrastructure of Bluejack National is catching up to its early promise. The Fort—with its mini-Fenway Park, resort-style pools, ice cream station, football field, pickleball courts, and acres of fishing lakes—was selected as the private club winner in Golf Inc.'s Best New Amenities competition last year.
The club also broke ground on The Porch, its new clubhouse, this past fall, with opening anticipated next year. Designed to tie the residence club and estate community together, The Porch will provide members and guests with a place to relax and indulge in all Bluejack has to offer, bringing together camaraderie, culinary experiences, and events of any size. The multi-level, 60,000-squarefoot gathering place will feature three restaurants and bars, a spa and wellness center, fitness center, hospitality suites, locker rooms and lounges, and golf simulator and entertainment bays among its collection of amenities. A unique blend of Texas farmhouse and Napa Valley, The Porch will serve up Southern hospitality along with the club's elevated level of service.
While the golf may get you here, Bluejack National's laidback luxury and already exceptional amenities, soon to include an exceptional new clubhouse, will have you wanting to call it home.