On South Carolina's most picturesque waterfront, this private community offers enviable living options, an immense protected preserve, and a Jack Nicklaus Signature course.
It's been barely a year since Palmetto Bluff, one of the largest remaining waterfront properties on the East Coast, was acquired by South Street Partners, the largest developer and operator of private residential club communities in the Southeast, including Kiawah Island Club and The Cliffs. But what a record-breaking year it was: a staggering 372 transactions representing $391 million in real estate sales (a 52 percent increase from a robust 2020).
The new ownership has infused this picturesque community tucked between Hilton Head Island, S.C., and Savannah, Ga., with a new vitality that respects both the land (all 20,000 pristine acres) and the growing demands for community programming at all levels.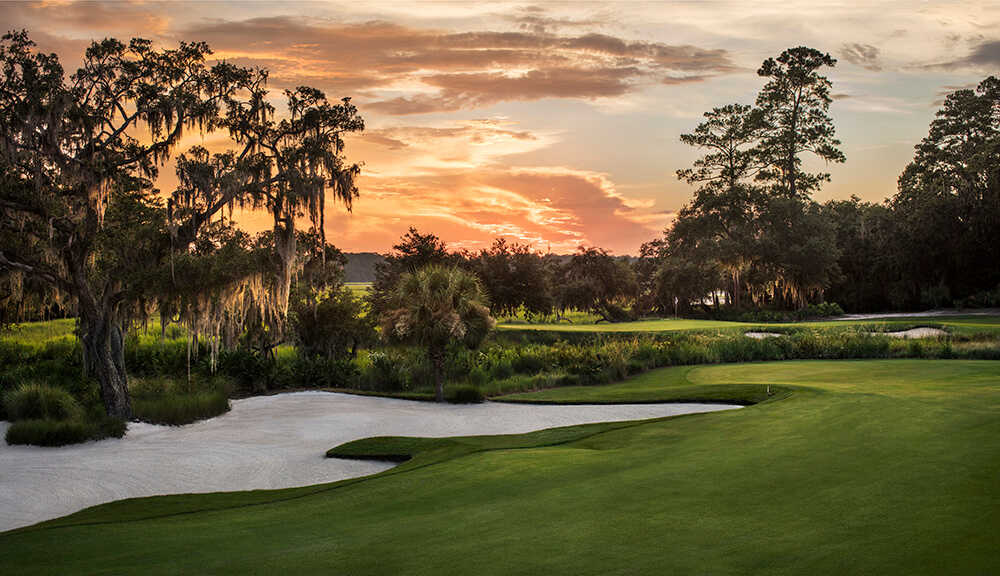 Protecting the beauty of this vast tract of Lowcountry, bound by unspoiled rivers and salt marshes, is the core of Palmetto Bluff's mission. Under the stewardship of the Palmetto Bluff Conservancy, 7,500 acres (with more to come) have already been protected with permanent conservation easements, while the number of planned homes has been limited to fewer than 4,000. That makes the available real estate options, from multi-million-dollar compounds to turnkey residences, all the more coveted.
Their newest real estate offering, the first by South Street Partners, is Moreland Forest, which overlooks preserved areas and is built along wildlife corridors. When Moreland Forest is complete, Palmetto Bluff's inland freshwater trail, which meanders throughout the property, will extend for 7.5 miles. Well-stocked for bass fishing, the inland water trail is also perfectly suited for kayaks, canoes, and electric boats.
With 32 miles of waterfront, the outdoor experiences at Palmetto Bluff extend from water sports to nature trails, treehouses to sporting clays, something to satisfy every recreational itch. Equestrians, pickleball players, and bocce enthusiasts are all well served—as are golfers. The May River Golf Course, a Jack Nicklaus Signature design that weaves through the ancient maritime forest along the banks of its namesake river, is as memorable as its setting. Open only to Palmetto Bluff members—with limited access to guests of the Montage Palmetto Bluff resort (located on property)—the private course is a terrific mix of holes, no two even remotely alike.
For golfers, families, for nature lovers, Palmetto Bluff is a Southern escape that has taken bold steps to ensure the residents of today and tomorrow enjoy the same treasured landscape that has delighted visitors for centuries.