The only golf destination on the Monterey Peninsula with a Jack Nicklaus Signature course, this gracious country club is being restored to its original greatness by an all-local group of investor/members.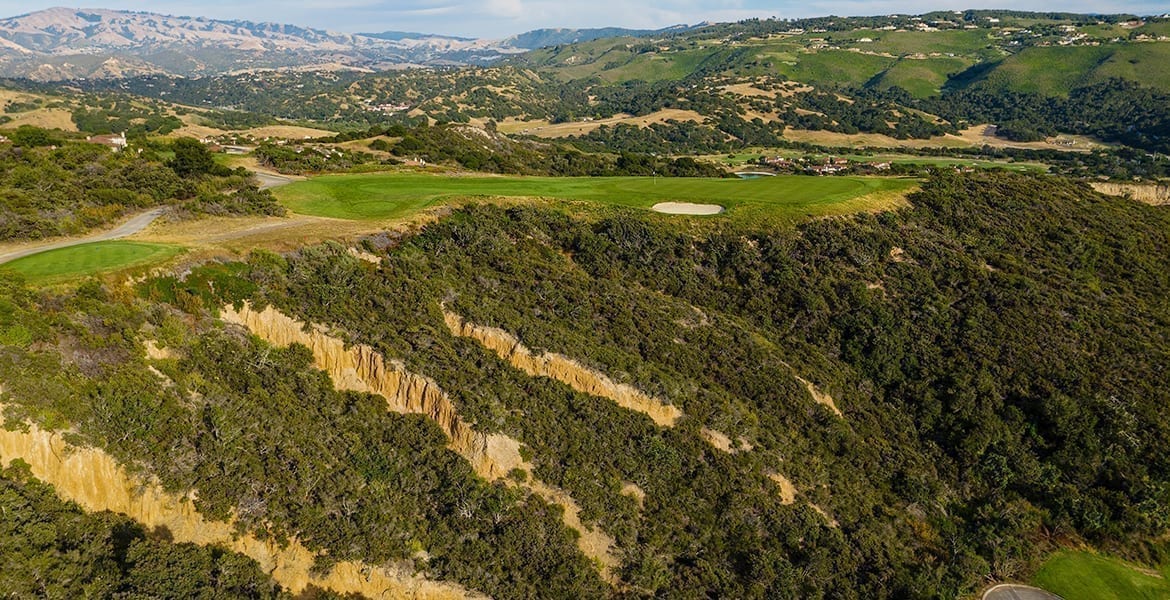 It took nearly two decades for The Club at Pasadera to come full circle. Opened in 2000 as home to the Monterey Peninsula's only Jack Nicklaus Signature golf course, the Club went through multiple ownership changes until an all-local group of investor-members bought it in November 2018 with a mission: Return everything to the highest possible standards while delivering first-rate service and fostering a sense of camaraderie.
The revitalization has been nothing short of remarkable. In less than two years the club has attracted more than 500 members who now share pride in its "unbuttoned luxury" experience.
For Jack Nicklaus, the opportunity to put his design stamp on the Monterey Peninsula—just 15 minutes inland from Pebble Beach—was compelling, and he took full advantage of the terrain's rolling hills, canyons, and spectacular views.
The journey through secluded, natural surroundings brings both entertainment and challenge, perhaps no more so than from the tips of the 206-yard 14th hole. Set at the highest point on the property, the gold tee requires a 190-yard carry over a ravine. Regarded as the "signature hole" and turning point of many competitive rounds, No. 14 has a generous green offering a 360-degree view from 3,550-foot Mount Toro to the Pacific Ocean. From the 551-yard gold tee, the downhill 15th is one of the longest par fours in North America.
While golf stands out as the club's premier amenity, members enjoy a full complement of recreational and social activities, including both casual and elegant dining options, comprehensive tennis/pickleball and fitness facilities and classes, family and adult lap pools, bocce, and twin stone fire pits overlooking the 1st and 9th holes. The majestic clubhouse and courtyard have the look and feel of a Mediterranean hacienda, hosting many weddings, parties, banquets, and events such as the Concours at Pasadera.
The spirit of The Club at Pasadera is perhaps best exemplified by its warm social atmosphere. Pre-Covid, the club's popular Thursday Nights Social suppers typically attracted 200–250 members and guests. Those can't-miss gatherings are sure to soon again prove that this high-end, yet very affordable, club is at the top of its game.