Juli Inkster is a lengendary professional golfer that has won 31 times on the LPGA, including seven major championships. Here she shares her favorite and most challenging courses to play in this edition of "My Courses."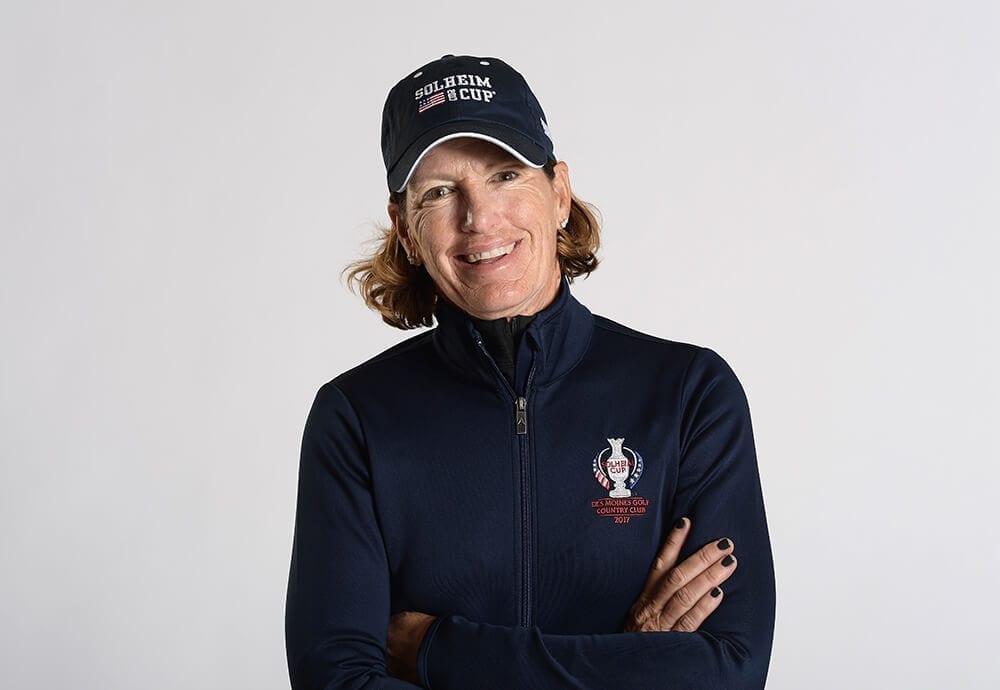 MY FAVORITE COURSE: Muirfield Village. Every hole on the course requires you to hit different types of shots, the practice facilities are amazing, and the food is on point.
FIRST COURSE I EVER PLAYED: You'll like this—my first course was Pasatiempo Golf Club. I got a job working at the golf course when I was 15, got some clubs from the back room, and started playing golf.
THE COURSE I'VE PLAYED MOST OFTEN: I'd have to say Los Altos Golf & Country Club in California. My husband was the Director of Golf there for 37 years so I've played a lot of golf there.
BEST COURSE I'VE EVER PLAYED: This is the toughest one…probably Shinnecock Hills. It's a classic links-type golf course and the holes are laid out so nicely. You have a variety of long and short holes, but once you get on the green the challenge really starts. For 18 holes, you have to be all in mentally.
HARDEST COURSE I'VE EVER PLAYED: That's easy: Blackwolf Run. I played two U.S. Opens there and let's just say I had the weekend off for both of them.
COURSE THAT PRODUCED MY SWEETEST GOLF MEMORY: Old Waverly in Mississippi—it was my first U.S. Women's Open win. I was 38 years old, not sure I would ever win an Open, and everything came together that week. Walking down the 18th hole with a five-shot lead was a great feeling.
A COURSE NOT IN THE WORLD TOP 100 THAT SHOULD BE: Pasatiempo—it's a hidden gem. Such a classic golf course with a lot of really interesting second shots, and the par threes are some of the best in the world.
A COURSE IN THE TOP 100 THAT HAS MY NUMBER: Winged Foot—it's just tough. You've got to drive the ball well, it's long, the greens are tough. I've played there a few times and I've never been able to score well.
THE #1 COURSE ON MY BUCKET LIST: National Golf Links. I've played a lot of the golf courses out on Long Island, but not that one. I've heard so many great things.
THE COURSE I'D PLAY IF I COULD PLAY ONLY ONE COURSE FOR REST OF MY LIFE: Pebble Beach, but the course would have to be empty so it wouldn't take me six hours to play. I may let a few other people on, but I'd like to make it my personal golf park.