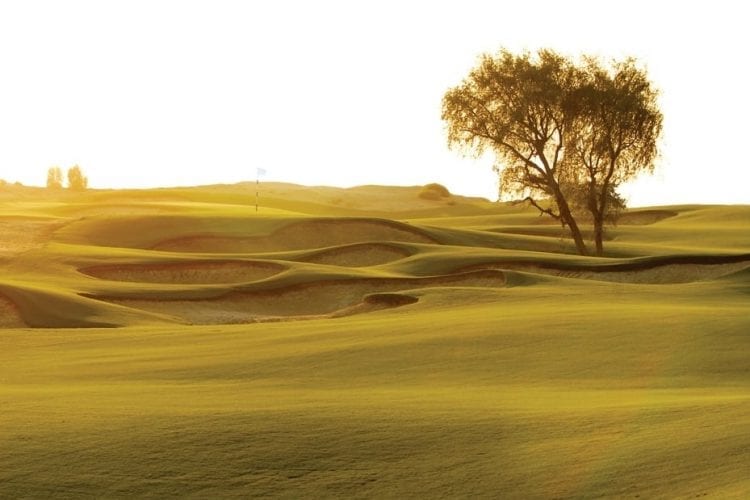 The moment I stepped off the plane in Dubai, I knew I was in a surreal place. Staring at me was a billboard from a firm called Damac, the largest real estate developer in the Middle East: "Buy a condominium and win your own private jet, your own private island. Free Bentley or BMW with each unit."
I read those words two or three times to be sure my jetlagged cerebral cortex was processing them correctly. After all, when you buy a condo in Des Moines or Pasadena, you're lucky if the developer throws in a microwave. This couldn't be for real.
Yet it was, and the same mind-boggling reality would assert itself time and again during my weeklong visit to this El Dorado of the desert, a place where the neon glitz of Las Vegas merges with the cosmopolitan buzz of Hong Kong, the rampant construction of Beijing and the palm trees and traffic of Los Angeles.
Incredibly, just a couple of decades ago, Dubai, one of seven emirates that make up the United Arab Emirates, was a sleepy little fishing village. What happened? The discovery of oil, for one. But Dubai's oil reserves are meager compared to those of Saudi Arabia or Kuwait; in fact, within a few years they'll run dry.
The key to this metamorphosis has been the vision of UAE Prime Minister Sheik Mohammed bin Rashid Al Maktoum, or Sheik Mo as he is known to the locals. Launching an audacious marketing program aimed at making Dubai the top travel destination in the world, Sheik Mo has plowed billions of dollars of oil profits into a construction frenzy that has transformed Dubai into the business and tourism capital of the Middle East.
Sheik Mo's think-big mantra has resulted in superlative-laden plans: the world's tallest building and the world's largest shopping mall, airport, sports stadium, aquarium and marina, as well as the world's first rotating skyscraper. Not to mention an underwater hotel with 220 suites and a replica of the French city of Lyon, complete with public squares, museums, cafes and cinemas. (Seriously.)
And those feats are modest compared to what's going on offshore. A series of mammoth land reclamation projects will dredge more than a billion cubic feet of sand from the sea to create an additional 100 miles of coastline. One development is called The World, a cluster of 300 private islands, each in the approximate shape and location of a different nation. Rod Stewart is reported to have purchased "Britain" for $33 million; other purported nation owners include Brad Pitt and Angelina Jolie (Ethiopia) and Tommy Lee (Greece). (I am not making this up.)
Horses, Camels and a Tiger
Sheik Mo is an avid sportsman, and horse racing is his passion, followed closely by camel racing—he is said to own thousands of galloping dromedaries, the best of them valued at millions. But he appreciates the power of golf. Eight courses already are in place in Dubai and another half dozen or so are in various stages of construction, with several more on the drawing board.
Not surprisingly, when a designer was sought for the marquee course in Dubailand, the developers went straight to the biggest name of all—Tiger Woods, who signed a contract worth $26 million (with a real estate-based upside reputed to be much higher) to produce his first design.
Given an unlimited budget, Woods seems to be using it. A nursery has been set up for the 30,000 trees and 620,000 shrubs imported from around the world, as well as the turfgrass straight from Augusta, Georgia. And the elevation changes being created are so marked that this desert course has had to send out for extra sand. (Scout's honor.) The 7,800-yard Al Ruwaya (meaning serenity) is due to open late next year, along with 100 homes, 75 mansions and 22 palaces (yes, palaces). Prices start at $12 million.
As a thank you for the gig, Woods came to town for the Dubai Desert Classic in February and did his thing, charging from four strokes back on Sunday, wresting the lead from Ernie Els and sinking a 25-foot birdie putt on the final hole to win by a stroke—the fourth victory in his six-win streak.
But earlier that week, Els had beaten Woods in another way, with the official opening of his own Dubai course: the Els Club, golf centerpiece of Dubai Sports City. Sculpted from a rolling expanse of desert, it's a visually striking layout, with bright green carpets of fairway, bordered by straw-colored dormant Bermuda, that ripple and snake through gentle hills of sand. I was told that Henrik Stenson had eagled the 445-yard opening hole the first time he played it. Stenson, who owns a home in Dubai, clearly must have put his local knowledge to work, because I had all I could handle saving bogey.
Not surprisingly for a course where wind is virtually constant and with only about half a dozen trees, you can let the driver rip. There is also plenty of risk and reward off the tee, with desert scrub and blinding-white bunkers to take on.
Els refers to his undulating oasis as a desert links, a bit of an oxymoron when you consider the fairways are mined with 2,256 sprinkler heads capable of pumping out two million gallons of water every 12 hours, but the general contours are evocative of British seaside golf.
What is not links-like is the premium placed on the approach shot. You won't be bouncing your ball onto many of these raised, fall-away greens, and you had best bring a well-oiled short game.
The most entertaining hole is the 16th, a downhill, downwind par 4 of 350 yards to a fiendishly sloped green surrounded by deep swales and desert. Els has designed numerous courses around the world, and this one is the first of a planned series of elite venues where the level of service and amenities will be first class and the relaxed clubhouse atmosphere will be reflective of the Big Easy. The first phase of memberships sold out immediately, but the Els Club, like all Dubai courses, welcomes guest play.
'Old' Dubai
An entirely different sort of challenge awaits at Dubai Creek, situated conveniently in city center on the saltwater inlet that gives Dubai much of its character. Designed in 1992 by Karl Litten, Dubai Creek was the emirate's first major course. Four years ago the front nine saw a major renovation by the Great Dane, Thomas Bjorn. The impetus was to free up some land for residential units as well as the commodious Park Hyatt Hotel, which served as my base of operations.
The overall feeling is similar to a South Florida course, with the flattish fairways lined by coconut trees and tropical plants. But there was nothing American about the trio who joined me—a German auto racer, an Australian oil engineer and a British used construction-crane salesman—all of whom had major dealings in Dubai.
I wasn't a fan of Bjorn's work on the first two holes but things got interesting at the tantalizingly driveable par-4 3rd. The highlight was the 6th, where the championship and men's tees were perched on an island platform in Dubai Creek, creating an attention-getting assignment. The course guide warned that this hole "requires a confident mind and a relaxed swing." Exhibiting neither, I snap-hooked into a pond.
The course climaxes with two fine holes along the creek. Just 354 yards, the 17th can be reached in a following wind. But our group was hitting into a freshening breeze and we found the creek far more attractive. I played my second with my heels on a couple of stone bulkheads and was very pleased to escape with a par.
Directly behind the 18th green is the iconic clubhouse, distinguished by three massive sheets of white steel that give it the look of an Arabian sailing dhow. Ten years ago, this was one of the most distinctive buildings in Dubai. Today it's dwarfed by a forest of skyscrapers.
The grande dame of Dubai golf, if the term applies at age 20, is the Majlis, one of two courses at Emirates Golf Club, about a half hour's drive down the coast from the city center. Site of 17 of the last 20 Dubai Desert Classics, it is a bona fide championship test—7,301 yards that can play even longer.
Majlis is the Arabic word for "meeting place" and on the 1st tee I was fortunate to meet three low-handicap expats, an American and two Englishmen, who would guide me affably around the course while relieving me of several dollars through an incomprehensible profusion of nassaus, presses and side bets.
What struck me almost immediately was the degree of elevation change. The par-5 3rd climbs nearly 100 feet from tee to green, adding appreciably to its 568 yards. Indeed, there is not a weak moment on the front nine, the standout being the 8th, a Cape par 4 that coaxes assailants to shorten its rightward arc with a drive over sand and trees, then climbs uphill as steeply as any hole I've played this side of Vail.
I pushed my drive just far, wide and high enough to find the fairway, then thinned a knee-high 4-wood that followed the upward slope, staying airborne just long enough to take a hot bounce onto the green, rolling to within eight feet. Moments later I had my most memorable birdie of the trip.
The 564-yard 18th is another heroic hole—boom your tee shot boldly left over the trees and you'll have a shot at the green. It was here that Tiger made birdie in February to win. I played the hole a bit differently than he did, but left myself the same 25-footer and missed it by a whisker.
The second course at the Emirates has been recently rechristened Faldo after its redesigner. Perhaps because of his success at Muirfield, St. Andrews and Augusta, Faldo seems to have a fondness for large, deep bunkers.  White flashes of sand are everywhere, menacing the landing areas and nosing into the edges of greens. On top of this, water comes into play on no fewer than 16 holes. The Faldo is a thinking man's course, just as its meticulous, plotting designer intended.
A crew of a dozen or so was at work beside the green of the par-3 12th when my host, a Dubai tourism official, and I approached the tee and joined up with a an Irish father and son on holiday. The workmen stepped back to watch. When the father, a chap of about 75, punched a 4-wood 20 feet from the pin, a chorus of lusty cheers erupted from the workers. When his son stuck a 7-iron to four feet, they went wild. The shots by the other two of us brought appropriate silence, but I did get some polite applause for my bunker recovery.
"Wouldn't it be fun," I said as we left the green, "to have a gallery hole on every course where mere mortals could experience the thrill of playing in front of a crowd—cheers for good shots, groans for bad ones?"
"I like it," said my host. "Maybe we could equip the onlookers with scorecards, like judges at the Olympics—that could really put a golf course on the map. Everyone would want to play that hole. You know, labor's so cheap here, I bet we can make it work somewhere. Yes, I like it a lot."
Only in Dubai.
New Dubai
At the Four Seasons Golf Club, designed by Robert Trent Jones Jr., water is ever-present in the form of 11 small lakes and various rivers and streams, all feeding down to nearby Dubai Creek. The front nine is full of memorable holes: the par-4 2nd with a bite-off-as-much-lake-as-you-dare drive; the par-5 5th, where you're not safe from the water until your ball is within the shadow of the flagstick; the 6th, with two fairways to choose from; and the 9th, which plays to a green that sits between the clubhouse and a series of waterfalls.
One of the higher-profile additions to the Dubai golf scene is the Montgomerie Dubai, designed in 2003 by Colin Montgomerie in collaboration with the late Desmond Muirhead. The course is attached to a clubhouse that has 21 well-appointed hotel rooms. Like the Els course, the Montgomerie bills itself as links-like, and this one does allow for a ground game golf with many of the greens accommodating a running approach.
When the iconoclastic Muirhead hooked up with hype-happy Dubai, something outlandish was bound to happen. It did so in the form of the 190-yard 13th hole, which has the world's largest green: 58,000 square feet and in the shape of the United Arab Emirates. My tee shot was hooked so severely that on most courses I would have been either reloading, taking a drop or hitting some sort of circus shot to get back to the green. Here, I simply faced a 400-footer for birdie.
Not long after my visit, agronomic disaster hit the Montogmerie when its greens turned brown with sunburn. The wrong type of grass had been used, and no amount of watering could repair the damage. As a result, all 18 putting surfaces are being dug up and replaced. The front nine is back in play (guests play it twice for now), and the back will re-open next year. (And rumor is that the monster 13th may see some downsizing.)
Dubai already hosts the world's richest horse race and the world's richest marathon. A year from now it will host the world's richest golf tournament—the $10 million Dubai World Championship. The FedEx Cup of the European Tour (dubbed the Race to Dubai) will pay $1.66 million to the winner—on a course that isn't even finished yet.
The site will be Jumeirah Golf Estates, a nascent community of 1,000 luxury homes with four planned courses: Earth, Wind, Fire and Water. Vijay Singh has signed on for Water, Greg Norman will design Earth and Fire, while Wind is a collaboration between Norman, Pete Dye and Sergio Garcia.
Tournament host Earth is billed as an homage to the great parkland courses of the U.S. and Europe. During my visit, it was pretty much a 200-acre bunker, but thousands of mature trees were starting to be trucked in.
The last four holes will be a short par 4, long par 4, par 3 and par 5 that combined will measure 1,760 yards—exactly one mile—from the championship tees. Norman hopes to make it the toughest mile in golf, similar to TPC Sawgrass, where several shots may change hands in the final hour of play.
Once all four Jumeirah courses are completed, there will be plenty of choices for golfers in Dubai. There is also a wide range of places to stay, ranging from hotels charging less than $100 a night to the famed Burj Al Arab, which bills itself as the world's only seven-star hotel, its gold and marble-clad suites ranging from $1,500 to $5,000 per night.
There is a fair amount of diversions for non-golfers as well, from broad beaches to desert excursions to an endless array of shopping
options. At the Mall of the Emirates, you can buy everything from 14-carat gold furniture to Krispy Kreme doughnuts. When you tire of shopping, you can head for the world's largest indoor ski slope, complete with a black diamond run. (Can an air-conditioned golf course be far behind?)
If you go, avoid the summer—in July and August the thermometer often hits 125, and that's the highest temperature the government allows to be announced. Moreover, with the frenetic construction have come big-city problems akin to those of Beijing—pollution and traffic congestion. During rush hour a five-mile trip to the golf course can take longer than half an hour.
Put it all together and Dubai is, to be honest, not a true golf-first destination. Yet. Golf is hardly the primary focus, and the quantity and quality of the courses do not justify a golf-centric trip. But 20 years ago, Las Vegas wasn't a golf destination either.
If you enjoy taking divots around the world, by all means check out the courses of Dubai, or at least make a point of stopping off for  several days en route to another destination—Europe, Australia or the Far East.
Otherwise, just wait for Dubai to keep expanding—for Sheik Mo and his people to concoct and build something you simply can't resist experiencing.
Believe me, they will.