By George Peper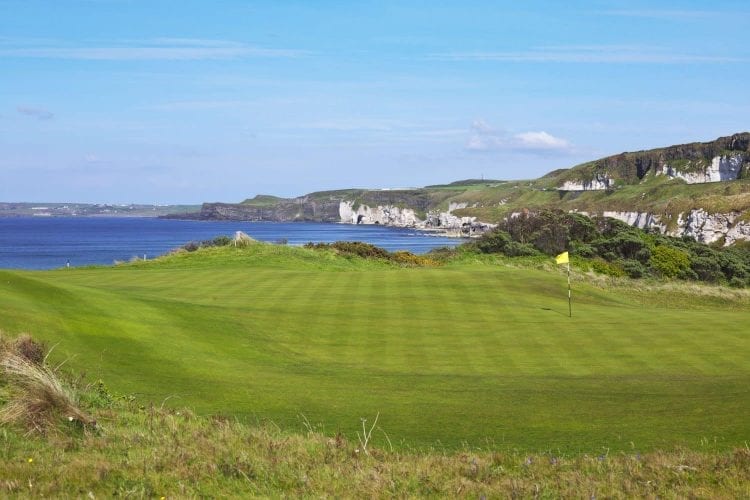 Unfurled across a rocky rampart of Northern Ireland's Antrim Coast, the Dunluce Course at Royal Portrush is blessed with one of the game's most idyllic settings, and its architect, the redoubtable Harry Colt, crafted a links that is equally arresting, making full use of dramatic natural valleys, ridges, and plateaus. Among its many highlights are the par-four 5th, named White Rocks, which climbs to a green at the very edge of a cliff, and the 14th, a 210-yard, uphill, into-the-wind par three aptly named Calamity Corner.
Portrush holds the distinction of being the only club outside Scotland and England ever to host the Open Championship (1951), when Max Faulkner won with a total of 285 (three under par) as the course yielded only two sub-70 scores all week. Now the R&A has announced it will return in 2019 to a Dunluce that will be 200 yards longer and include more bunkers, bringing the total to 62 (still the fewest on the Open rotation).
But the biggest change will be the absence of the current 17th and 18th holes, which the R&A felt were no longer of championship caliber. The current 16th, a suitably stern par four, will now be the finisher as a pair of new holes are being added to be played as the 7th and 8th. Number 7 will be a nearly 600-yard par five, snaking down and through a valley to an amphitheater green, while the par-four 8th, a mid-length dogleg right, will call for a drive over a chasm followed by a precise approach to a green with a steep fall-away to the left. A very strong test of golf is about to become even mightier.