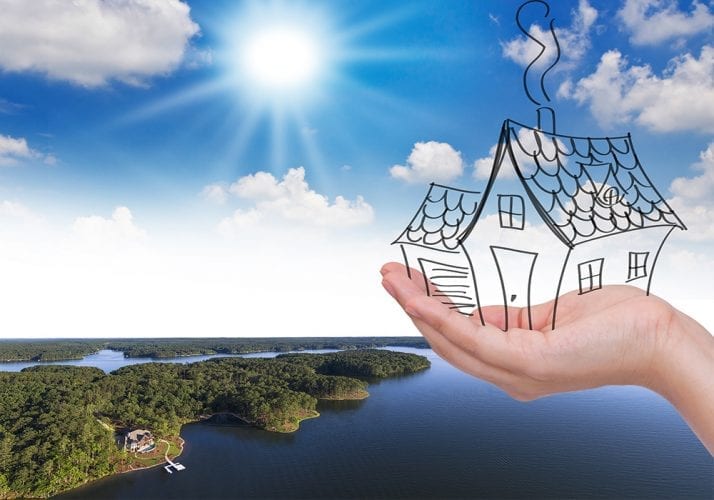 There's no such thing as typical anymore, whether you mean the buyer or what it is they're looking for
One of Jack Nicklaus's most unusual course designs—and he's laid out more than 400—boasts the snow-capped Wasatch Mountains as a stunning backdrop. But rather than building a course that would play fast and firm, Nicklaus went for fast and fun at the 12-hole Signature Golf Park at Red Ledges, widely regarded as the top private community around Park City, Utah.  
The par-3 course was created with family in mind. Each hole features an almost endless number of tee locations, both standard and oversize cups, and contours around the green that bounce shots toward the hole. Furthermore, motorized Golfboards are available to surf the turf, while during off-hours it's obvious why "park" is in the name as the fairways welcome activities like soccer, frisbee, kite-flying, and dog-walking. 
Yes, there's also a "traditional" Nicklaus-designed 18-hole course at Red Ledges that less than a decade ago earned recognition as the best new private course in the country. But it's the 12-hole golf park that sets Red Ledges apart and epitomizes an evolution affecting many private golf club communities, which are rethinking their amenities, attitudes, and atmospheres as they increasingly find themselves selling to a very different breed of buyer.
Just who is buying today? And what exactly are they looking for in their homes, clubs, and community lives? 
We went to the source, talking to those in the know at golf course communities across the country to find out how the market has changed in recent years, particularly since the Great Recession a decade ago. What we found is a host of commonalities, starting with the fact that economic trends and political winds have made potential buyers more comfortable and ready to buy. 
Look at the numbers: The golf real estate market was pegged at more than $9.3 billion in the latest U.S. Golf Economy Report, including almost $7.25 billion in new home construction. To put that into context, in 2011, right after the financial crisis and the last time the report was issued, the new home construction number was about $3.1 billion. In less than 10 years, building is up more than 133 percent. 
The buyer market also is trending younger, even though some 10,000 Baby Boomers cross the age-65 retirement threshold every day. And regardless of age, buyers are active in the home-building process, seeking a lifestyle hub within a community, expecting a wealth of amenities beyond golf, and especially interested in sharing experiences with family and friends.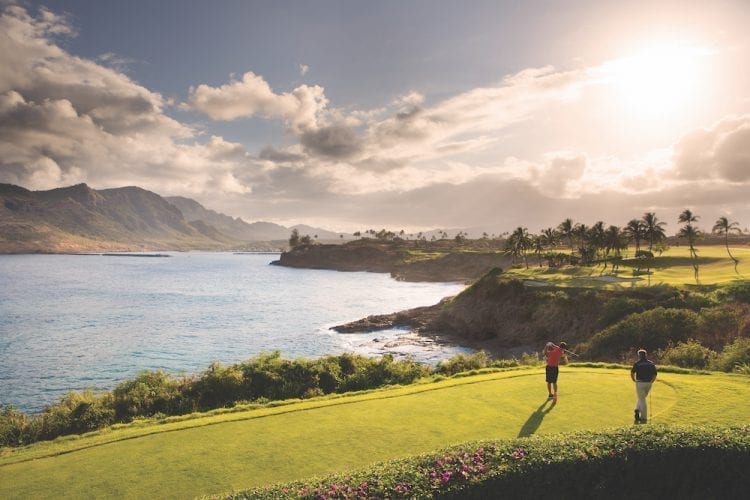 "The underlying goal hasn't changed," says Gary Moore, who is the managing director of the Hokuala resort and oversees development at Timbers Kauai Ocean Club & Residences on the Hawaiian island of Kauai. "But the buyer profile has expanded from the typical empty-nester or near empty-nester. The buying age has moved down and the focus on experience is definitely something we see in the marketplace. Yes, they want to have a wonderful place to come to, but they're really wanting to experience everything you have to offer."
For some, that's still golf. According to Golf Life Navigators, which recently sampled more than 7,000 future private golf community buyers coming into the Florida, Arizona, North Carolina, and South Carolina markets, 75 percent of buyers plan to play three to four days a week. For others, it's a multitude of interests within the community: wine tasting, beaches, swimming, fishing, music, gardening, and more. And some are focused on added amenities: health club and spa, horseback riding, trap-shooting, skiing, boating… you get the idea.
"The days of just having a private club on a nice golf course, it's not quite sufficient for our caliber of buyer," says Charlie Hill, president and COO of the development firm behind Cordillera Ranch in the Texas Hill Country outside San Antonio. Like many golf communities today, Cordillera offers a wide array of amenities, from a sporting clays course and equestrian facility to a large fitness and spa complex with extensive wellness programs. That diversity has helped attract diverse buyers, as about a third of those in the community are young families with kids, a third are empty nesters, and the last third are retirees. 
The four communities profiled here vary in size and location, spanning the U.S., but all prove the same point: As buyers' tastes change, sellers must change accordingly. For both sides, it's a win-win. 
__________________
From the Source
Reynolds Lake Oconee
Greensboro, Ga.
Midway between Atlanta and Augusta, Reynolds Lake Oconee has four times as much shoreline as all of Georgia's Atlantic coast. It also has six terrific golf courses and a wealth of amenities and activities to serve the nearly 3,000 houses and cottages in the booming community. 
"It's a different climate than perhaps several years ago, where somebody might buy a homesite and hold on to it with an eye toward retirement 10 years down the road," explains Dave Short, senior vice president of marketing, sales, and strategic planning. "They're more active in the homebuilding process much sooner than ever before. People are ready to go when they get here."
Reynolds added 350 new families in 2017 and Short says the 120-plus houses currently being built is a sign of eagerness in the market. The new homeowners will find one of only 65 certified master chefs in the country and a vibrant social schedule that includes more than 200 live music acts this year. In addition to a younger- buyer demographic, Short says another trend is residents having the flexibility to work from home rather than fight the rat race every day. 
"We're seeing a number of new members who've reached a point in their professional lives where they have enough gravitas that they can be liberated from living [in the city] and are able to have a different kind of lifestyle," Short says. "And when they have to travel, having [the Atlanta airport] 75 miles away means you're one flight away from just about anywhere in the country."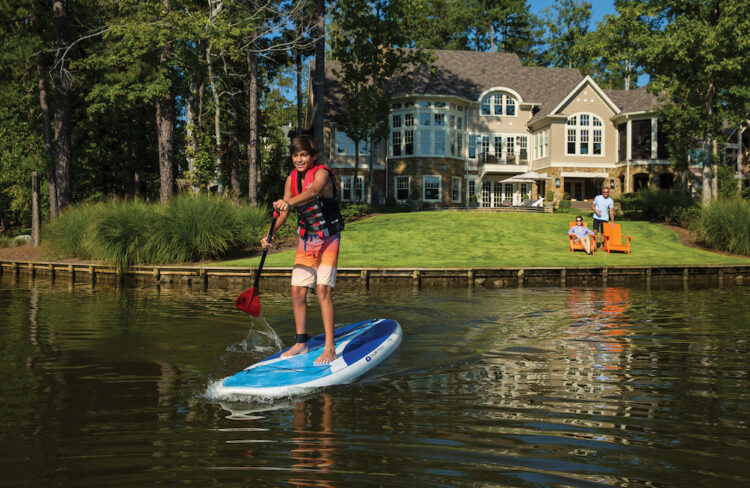 Red Ledges
Heber City, Utah
"The bread and butter used to be the late 50s and early 60s private club person," Bill Houghton, VP of real estate at Red Ledges, says about the changing buyer market for golf communities. 
"We're still getting some of that, but we've got so many other things going on amenity-wise and activity-wise in the region. People still want to play golf, but maybe they don't want to play five days a week. There's so much stuff around where we are. Being right in the center of all that activity, we're less a private club than we are a base of operations."
The staff at Red Ledges includes a Director of Fun—a position becoming more common at golf course communities across the country—who helps facilitate and enhance engagement. It's working at Red Ledges, where it took almost nine years to get the first 100 homes built. But that number has topped 600 the past few years and sales are almost $70 million this year. 
"In the past, people were looking at the club as an investment," Houghton says. "It still is in some regard, but the club is more of a curated center of a lifestyle now."
The Loxahatchee Club
Jupiter, Fla.
While Florida is regarded as the retirement capital of the U.S., there's change afoot in even its most exclusive golf communities. At Loxahatchee, a small, gated community outside Palm Beach with 315 members, 285 homes, an in-house real estate company, and a Jack Nicklaus-designed golf course, about 30 percent of the membership has turned over within the past five years. 
"It's a significant cultural shift, from husband and wife in their mid-70s who weren't nearly as active, to someone who's 55 with three kids and coming down with friends or other family," says Gayle Mortimer, the club's membership director. "One membership can have six or seven people using it now."  
Mortimer says she sees how the connected nature of society has dramatically changed the approach of those buying into golf communities, on both the member and facility side. 
"We find the average members have about 5,000 more contacts than someone who joined 20 years ago and they're referring people at a rate of 20 times the previous membership. And the amount of homework these people are doing, whether at their office or in the airport, is incredible. When we meet, they often have an entire spreadsheet."
Timbers Kauai
Kauai, Hawaii
Whether it's surfing, snorkeling, stargazing, hikes with a catered lunch, or farm-to-table dinners, the goal at Timbers Kauai and many communities like it is to help curate experiences. 
"That's what we see in the evolution of the digital age," says Gary Moore, the resort-community's managing director. "The time people get with family and friends, they want to enjoy every minute of that; not figuring out things on their own and worrying about whether they're getting an experience that's good or not."
Timbers has sold about one-third of its residences on Kauai, with prices
averaging near $3.5 million. For buyers questioning if they should pull the trigger, the property has begun offering a one-sixth deeded interest that gives all the benefits of ownership at a fraction of the price for a fraction of the year. 
"That addresses a gap market that we've been successful in hitting in locations from California to Tuscany, where they think they might want to own something but they're not ready to take the plunge," says Moore. "It's a unique way to own."