There are quite a few notable women in leadership positions throughout the game of golf: International Golf Federation President and ANNIKA Foundation head Annika Sorenstam, past PGA of America President Suzy Whaley, AHEAD CEO Anne Broholm, and recent American Society of Golf Course Architects (ASGCA) President Jan Bel Jan, just to name an accomplished foursome from various parts of the industry.
And if you're attuned to golf's social circles, there's no doubt you're eminently familiar with names of rising stars in the golf media world like Amanda Balionis, Kira Dixon, Hally Leadbetter, and Ashley Mayo.
Here are four other game-changing names in the golf world you might not yet be familiar with, but should be.
Joanna Coe
Joanna Coe grew up as a Philadelphia Eagles fan in southern New Jersey and recently got the chance to return to her Philly-area roots by taking over as the Director of Instruction at Merion Golf Club in Ardmore, Pa. It's a significant step for the 32-year-old Coe, who was the 2019 National Women's PGA Professional Player of the Year and a rare four-time All-American at Rollins College. Coe is among the first women to hold the position of head professional or director of instruction at one of the nation's top 10 private golf facilities, following in the footsteps of former LPGA pro Alicia Dibos, who in 2010 took over as director of instruction at venerable Winged Foot.
View this post on Instagram
"I'll never forget the very first time I stepped on property at Merion as a guest during my college years. I was so awestruck. It felt like a dream," says Coe. "Merion is golf heaven: the intimidating first tee shot, the wicker baskets, the tee shot on No. 2 with Ardmore Avenue on the right staring you down, the Hogan 1-iron, the history, the people… And now, I get to walk these grounds every single day."
Jeehae Lee
In her Twitter bio, Lee describes herself as a "former @LPGA player, current #golfnerd." The founder and CEO of Sportsbox.ai, Jeehae and her team are looking to transform the way people learn and improve their skills in sports—beginning with golf—by using 3D motion analysis technology and have already aligned with a host of the game's top teachers and instructors. Prior to launching her newest venture with former Yale golf teammate Stephanie Wei, the Seoul, South Korea-born Lee led strategy and new business development for several divisions at Topgolf, including the company's Toptracer technology.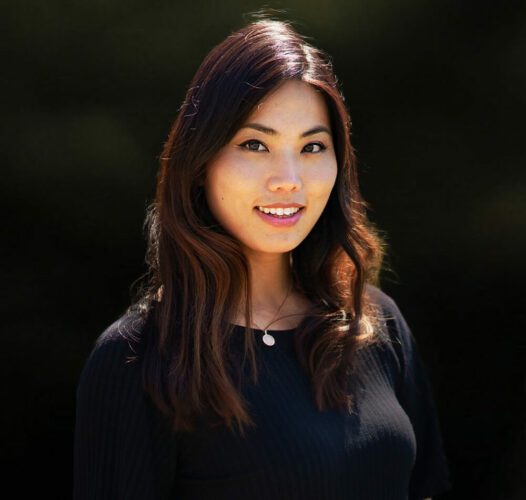 "Our mission is to help people achieve their goals in sports and fitness, and we believe 3D motion and biomechanical analysis is the best approach for that," says Lee, who got her MBA from the Wharton School at the University of Pennsylvania. "Right now, it's only available through expensive systems that are limited to the confines of studio facilities. We have made that technology available and put it right into people's hands at a fraction of the price."
Abby Liebenthal
With more than a decade of experience in the golf industry, Abby noticed a void in opportunities for women to be introduced to the game of golf. Abby, who currently works in championship marketing at the USGA, hosted her first intro-to-golf clinic in 2019, which to her surprise welcomed 70 participants including women of all ages and backgrounds. She officially formed Fore the Ladies, Inc., in 2021, as a non-profit that brings women together to learn how to play golf through events nationwide, continue their journey with the game, and participate in all that golf has to offer. The organization makes golf more accessible and approachable, while removing the expected barriers that have been present as women attempt to enter the game.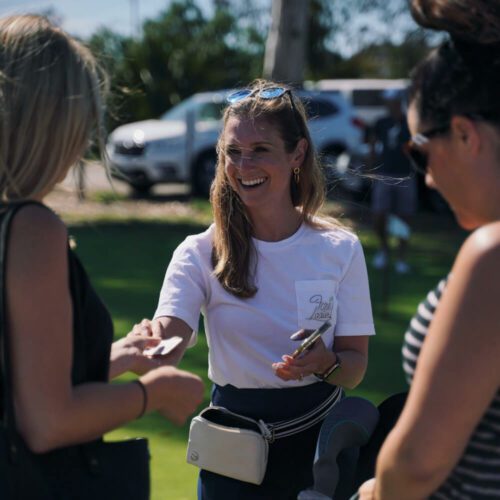 "While the gap is decreasing, there's so much more we can do to engage women in golf," says Liebenthal, who also hosts the "Ladies of Golf" podcast where she looks to elevate women's voices in the game. "Whether it's a woman's first experience with golf or she's a seasoned player, we want to be there every step of the way."
https://twitter.com/AbbyLiebs/status/1503056626433015809
Elisa Gaudet
In 2016, Elisa founded Women's Golf Day (WGD), a global movement that engages thousands of women worldwide through the game of golf on the first Tuesday in June. It's an effort to engage both new and existing golfers, creating a broad community that empowers and supports women and girls in what's historically been a male-dominated sport. Currently, about a quarter of golfers in the U.S. are female, a proportion that's increased in recent years. Gaudet has spent about two decades in the golf business, including marketing efforts for the Latin PGA Tour, and had a long-time syndicated column that she later extended into three books in a series titled Two Good Rounds. The experiences WGD provides are about connecting and providing opportunities to learn or further enjoy the game.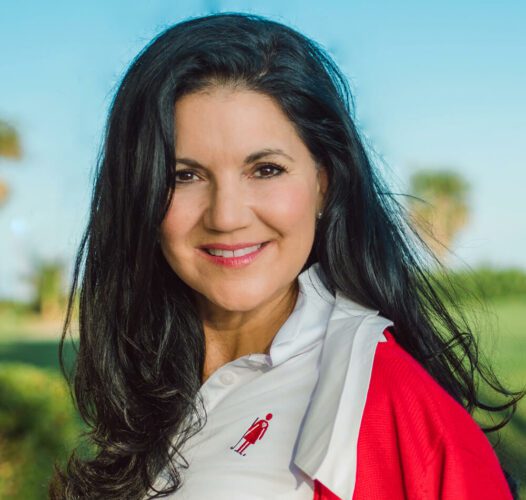 Says Gaudet: "We started by creating a global event that has now become a community of women around the world supporting each other no matter what their golf skill level is."
What other female game-changers in the game of golf deserve a shout-out? Tell us about them in the comment section.